Web 3 Sandbox – Hackathon
20th July – 28th July 2022
NFT | Metaverse | GameFi | Web3 Hackathon
Location: HUONE Clarke Quay
3D River Valley Road, #03-01 Clarke Quay, Singapore 179023

Introducing our exciting 8-days event where you will be able to experience the future of Web3 at our event! The quest for innovation has never been more critical as our world moves toward a seamlessly connected digital marketplace that offers greater security and accessibility than ever before possible with Web3 technologies.
The ultimate event for blockchain developers
Over 1,000 Attendees
Over 500+ Media Coverage Venture Capitals and Investors
Discover the latest talent in the Web3 space
Get insights from industry experts
Learn from the best in a series of courses
Interested in participating in our Hackathon?

Register Today!

Grand Prize (up to USD15,000)
Cash Prize
Huawei Cloud Credit
Laptop
Others

2nd Prize (up to USD12,000)
Cash Prize
Huawei Cloud Credit
Smart Phone
Others

3nd Prize (up to USD9,000)
Cash Prize
Huawei Cloud Credit
Smart watch
 Others
Our partners are also actively looking to hire internship, part-time and full-time positions across different verticals throughout this hackathon. This will include Blockchain Engineer, Web3 Developer, Marketing, Business Development and Full Stack Programming roles.

Let's find ideas that impact our world!
Web3 SandBox
[20th & 21st July]

- Wednesday & Thursday
Official Opening(Online)
Listening To The Keynotes
Blockchain At A Glance – 101
*2 Days Course For Blockchain Newbies
*Hands-On Labs To Get Familiar With ML SEED
You Will Get Your Platform Registration Done                                          
Team And Networking Evening(Online)
Let's Kick Off The Hackathon Officially With The Finalisation Of The Team Setup. We Will Announce Our Sponsored Problems Statements To All At The Same Time. You Can Start Coding!
Demo Day(Online)
Your Day – Pitch Your Idea In Front Of Our Jury
[23rd & 24th July]

- Saturday & Sunday
Hackathon(HUONE)
2 Days Happy Coding
Breakout Sessions Provided By Our Partners
Accompanied By Our Mentors                               
[26th & 27th July]

- Tuesday & Wednesday
Award Ceremony(Zouk And Online)
Let's Celebrate Together!
Blockchain Innovation Tour 2018 & 2019
Singapore | Malaysia | Thailand | Vietnam | Philippines
Blockchain, Crypto & DeFi Conference 2021
Singapore | Malaysia | Thailand | Vietnam | Philippines
NFT METAVERSE GAMEFI 2022
Singapore | Malaysia | Thailand | Vietnam | Philippines
This Event is Proudly Sponsored By:
Over 70+ Crypto media and 400+ Global Media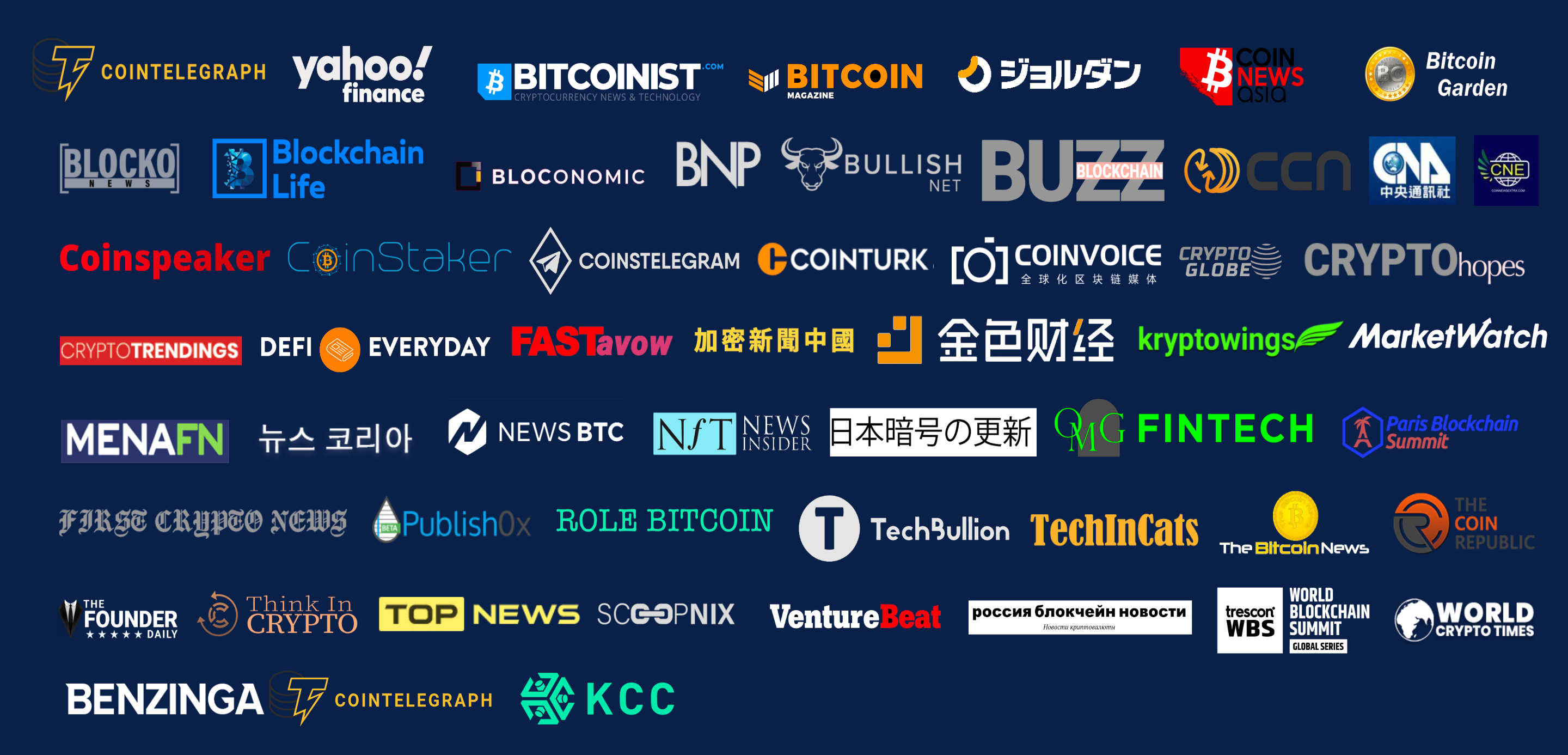 We are looking for sponsors who would leverage on the opportunity to build brand awareness. Fill in this form and we will contact you within 24 hours!
Hackathon 2022 is a series of events comprises of NFT, Metaverse & GameFi conference followed by a series of Web3 and blockchain courses and ending with a 3-day hackathon to uncover the latest talent within the Web3 space.
Hackathon 2022 will bring together industry experts, exchanges, prominent Web3 projects, enterprises, venture capitals and investors to one of the biggest financial hub of Asia – Singapore.
The hackathon is aimed to provide blockchain developers and organizations with real-time talent spotting and provide venture capitals with opportunities to discover an early-stage investment opportunities.
Frequently Asked Questions