labore et dolore magna eiusmod
consectetur adipiscing elit, sed do eiusmod tempor incididunt ut labore et dolore magna aliqua. Ut enim ad minim veniam, quis nostrud exercitation ullamco laboris nisi ut aliquip ex ea commodo consequat risus Ut mattis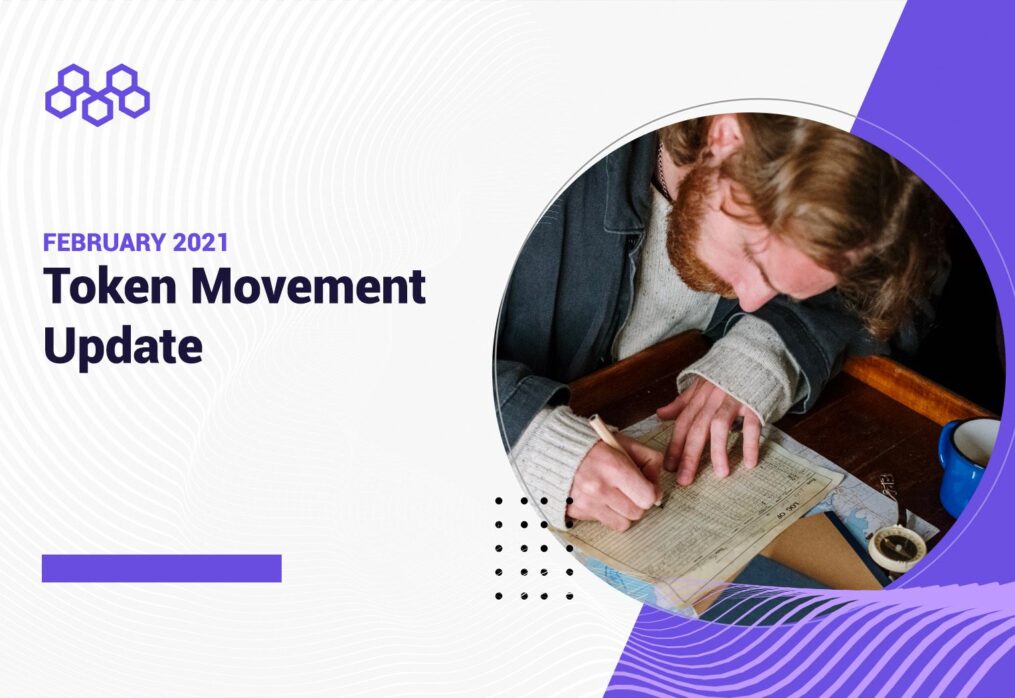 Token Movement Update — February 2021
Dear Morpheus Labs community,
As promised since 2020, here is our latest edition to our bi-monthly token movement update and other related news that matter to our token holders and community members. ICYMI, you may refer to our December 2020 token movement update here.
Company Token Wallet Updates
Earlier in September, we published our Tokenomics update to provide an insight to the token distribution and our committed token burn schedule until 4th October 2022, and we have conducted a token burn recently on 4th January 2021.
Token Metrics
MITx (ERC-20 ) Contract Address: 0x4a527d8fc13c5203ab24ba0944f4cb14658d1db6
Circulating Supply (4th Jan 2021): 420,999,999 MITx
Total Token Supply (4th Jan 2021): 728,999,995 MITx
Eventually, on the 4th October 2022, our scheduled token burn will be completed, with the projected amount as follow:
Total Token Supply on 4th Oct 2022: 700,000,000 MITx
Total amount of tokens burnt on 4th Oct 2022: 300,000,000 MITx
*Burnt tokens split into Burn Address I (Pre-2019) and Burn Address II (Post-2019 onwards)
Company-held wallets (and balance as of 1st Dec 2020)
Reserve I and Reserve II (7.9% — 79,000,000 MITx)
Team (10% — 100,000,000 MITx)
Foundation (10% — 100,000,000 MITx)
Platform/Treasury (1.28% — 12,818,575 MITx)
Listing (3.4% — 33,999,995.7642 MITx)
Going forward, we are accelerating the push for the adoption of MITx as well as Morpheus Labs SEED. Tokens from the Foundation and Listing wallets will be used periodically to execute our upcoming platform development, campaign and promotions.
In a Nutshell, we will use tokens:
To participate in consensus and assist in securing the network, though our tokens will never represent more than 49% of the circulating supply. Tokens are routinely redistributed among nodes to maintain voting at the appropriate level;
To provide incentives to contributors and application developers through token grants, competitions, and investments;
To assist in the development of the financial ecosystem by encouraging growth and liquidity through the support of partner solutions.
In addition:
We will re-balance our accounts from time to time, creating new addresses or removing old addresses, and update this page as needed.
We anticipate selling some MITX from time to time through third party run, structured selling plans to fund development initiatives. Details on any sales will be published in future transparency statements.
These points are important as you may see tokens move and our total stake fluctuate as we provide support to the community. We will publish a periodic summary of token movement in addition to wallet updates to ensure transparency.
Morpheus Labs Ambassadors
We're incredibly appreciative of every single person in the Morpheus Labs community, as you're the main driving force of the campaign, spreading the word about the project and helping us to reach all the way to the top.
In recognition of this we have created the Morpheus Labs Ambassador program in 2020.
This year, we will be looking for more active members of the community familiar with Morpheus Labs, and who share in the views and concept of the Morpheus Labs SEED ecosystem, to join us as Ambassadors; with the aim of helping us to grow our community and educate anyone interested in the project.
Our Ambassadors will receive various additional bonuses and benefits like access to insider and unpublished information; free passes to events, webinars and conferences of Morpheus Labs, access to official swag and merchandise; opportunities to visit the office (in a post-pandemic future); and a chance to get hired into the team, becoming an actual part of Morpheus Labs.
It's important for us to show our appreciation for the community's support by granting some special opportunities to the people who have made the effort to support us — integrating you into the project's day-to-day happenings is the obvious thing to do.
If you're interested to join us as an ambassador, feel free to drop us an email at marketing@23.108.103.25 or reach out to us via our official Twitter account.
Community, Partnerships & Exchange Listings
Additionally, in an effort to add further customization capabilities for our SEED users, we are excited to continuously work with our strategic partners to make it increasingly easier for users and enterprises to build easily and effectively, as we progress through the year, new strategic partners will be joining us to further strengthen our core product's (SEED) offering.With that said, the Morpheus Labs team has been busy with an upcoming event in February and we cannot wait to share with you more details soon.
So keep a lookout on our Newsroom and social media channels, or more specifically Twitter, Facebook and Linkedin! We are grateful that as the blockchain ecosystem continues to see huge transformation in 2020, more entities have recognised and are looking to deploy blockchain-based applications for their respective businesses with us in 2021.
Finally, we have completed our marketing planning, assessment and research with a strong focus on our community growth and product awareness for Q4 of 2020 and beyond. We are also in our final stages of shortlisting the next exchange to list MITx for our existing and the broader community. More information will be provided soon.
That sums up our Bi-monthly update of February 2021. We are eager to hear feedback and suggestions from our community. Please email marketing@23.108.103.25 for general inquiries/comments, or engage with us in our official Telegram group (https://t.me/morpheuslabs)
Stay Healthy and Stay Tuned to Morpheus Labs.