labore et dolore magna eiusmod
consectetur adipiscing elit, sed do eiusmod tempor incididunt ut labore et dolore magna aliqua. Ut enim ad minim veniam, quis nostrud exercitation ullamco laboris nisi ut aliquip ex ea commodo consequat risus Ut mattis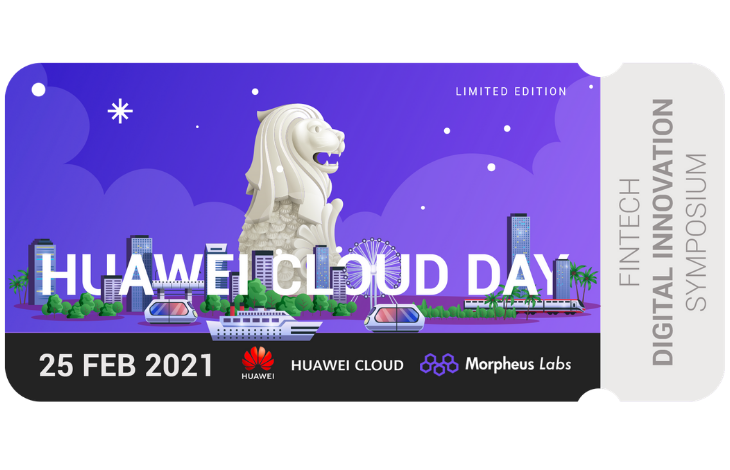 The First NFT Collection by Morpheus Labs
The need to combat fraud and forgery in the art world has accelerated the adoption of Non-fungible Tokens (NFTs), which are now rapidly being embraced by other industries that can benefit from a clone-able digital certificate of authenticity.
Hence in November 2020, we have decided to build and have since launched an easy-to-use web application tool for non-tech users to create and launch ERC721and ERC1155 based NFTs with customizable features, such as integration with OpenSea marketplace, able to sell using any project-specific ERC20 tokens.
"The flow of new institutional funds into Bitcoin in recent months have benefited the wider cryptocurrency market, with DeFi and NFT related-projects gaining the most attention this year. Investments in NFTs rose 299% in 2020 as compared to the previous year, further boosting the NFT market worth to over $250M", says Bruce Lu, Chief Technology Officer of Morpheus Labs.
"NFTs have sparked a renewed interest in the market this year, and we hope to make NFTs more accessible to our enterprise partners and general users."
An Industry's First — The First NFT collection by Huawei Cloud and Morpheus Labs
We minted our first Morpheus Labs NFT as a gift to our invited partners and friends to attend Huawei Cloud Day webinar as panelists to share their valuable insights in accelerating innovations in FinTech with Blockchain and AI.
This limited edition NFT is the first in the industry to be jointly minted by a reputable corporation and marks a significant milestone to the recognition of NFT in the industry.
What is a Non-Fungible Token (NFT)
Think of NFT like an airplane ticket that is unique to a person after it is issued, meaning it is not interchangeable. Because NFT is unique, no two are alike, and hence NFT cannot be replaced with another identical token — this is a property known as non-fungibility, and it is enforced by smart contracts that prevent duplication, while publicly visible blockchains allow for provable scarcity. They're unique and stored on the blockchain. Eventually, Non-Fungible Tokens open the door to potentially digitizing all intellectual property rights and tokenizing all assets.
The vast majority of NFT is currently based on the ERC721 standard.
ERC-721 tokens have found applicability in many domains of the Ethereum space, the most relevant are Collectibles, Gaming, VR real estate and Utilities. Further development of NFT using ERC1155 provides a combination of both Fungible and Non-Fungible features that has expanded the use case scenarios of NFT.
Creating NFT With Tools Provided in Morpheus Labs SEED
Morpheus Labs SEED is an end-to-end platform for developing, testing, deploying and running blockchain-based solutions. The solution was designed and simplified by the Morpheus Labs tech team where platform users create their very own NFT without having to deal with the underlying technologies. The NFT tokens created are automatically integrated with the OpenSea marketplace.
"We're so excited to launch our first digital collectible as a token of appreciation to our VIPs at Huawei Cloud Day. This collaboration with Huawei Cloud feels like a great way to commemorate the very first HUAWEI CLOUD DAY: FinTech Digital Innovation Symposium co-organized with Morpheus Labs. As we jumped into the NFT bandwagon, we hope to engage with our Morpheus Labs community in as many fun and unique ways as possible in the near future. We can reward community members with authentically scarce, tradable digital collectibles. There will also be opportunities to work with blockchain companies to expand in this area."
| No | Question | Respondent |
| --- | --- | --- |
| 1 | I saw that for the launchpad – there are quite a few customers/projects. Can you share what Morpheus Labs looks for in a project before on-boarding them? | Pei-Han |
| 2 | Can you tell us more on how Morpheus Labs solutions apply to the real world business, enterprise or educational needs? | Dorel |
| 3 | What new additions to the services offered would you like to add in the future? The launchpad seems to be a good move. Will we see more of it or do you all see the launchpad propelling Morpheus Labs forward? | Pei-Han |
Morpheus Labs is a Blockchain-Platform-As-A-Service (BPaaS) provider offering mission-critical tools, infrastructure, various blockchain protocols, and blockchain use case references for enterprises and developers to build, experiment, and manage their own applications effortlessly at minimal cost and time. Armed with relevant capabilities, the platform offers a multitude of intuitive solutions that enables developers and enterprises alike to take advantage of its platform to build effective solutions for various use cases. Start building for free on Morpheus Labs SEED!
Be a part of our community! Join our official group chat on Telegram: https://t.me/morpheuslabs
(Check out our Community Telegram Guidelines.)
Connect with us:
LinkedIn | Twitter | Telegram | Facebook | Youtube | Github | Reddit | CrunchBase | Website | Gitter
For any queries, please contact us at info@23.108.103.25.
For collaboration and partnerships, please contact us at marketing@23.108.103.25.