labore et dolore magna eiusmod
consectetur adipiscing elit, sed do eiusmod tempor incididunt ut labore et dolore magna aliqua. Ut enim ad minim veniam, quis nostrud exercitation ullamco laboris nisi ut aliquip ex ea commodo consequat risus Ut mattis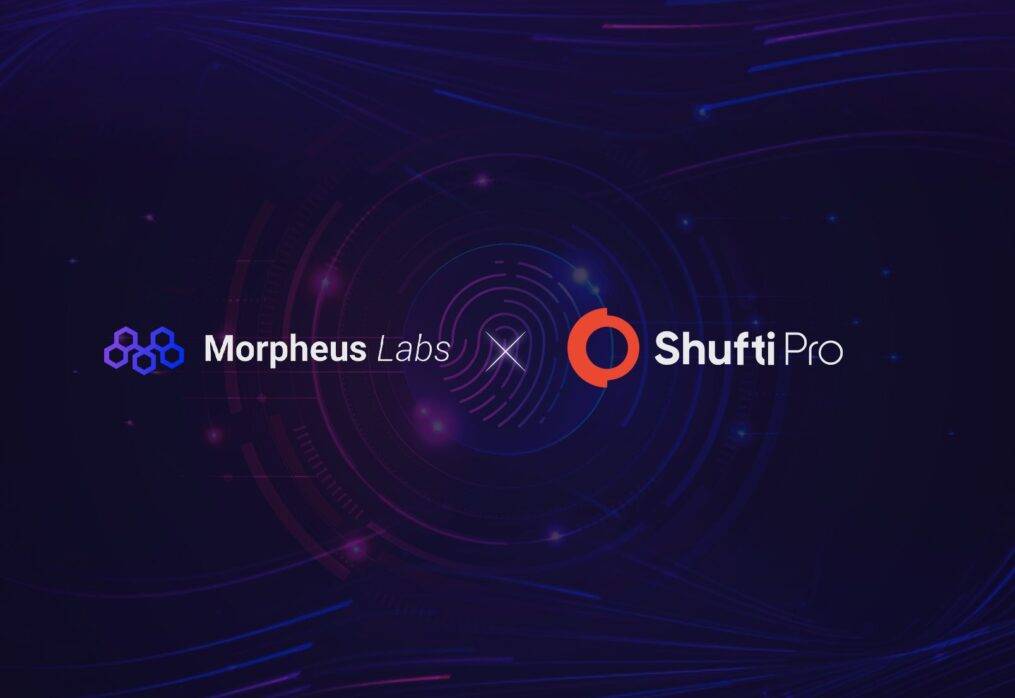 Morpheus Labs Partner with Shufti Pro to Expand Identity Verification Services in Blockchain Market
Stronger regulations for anti-money laundering and countering the financing of terrorism (AML/CFT) are what is needed if cryptocurrencies are to achieve blockchain mass adoption.
The high risks models and anonymity within the blockchain industry have led to enhanced supervision by auditors and financial institutions. Companies that are involved in handling cryptocurrencies are now held accountable to have robust AML processes in place and to verify the identity of any sender and beneficiary, to ensure no illegal activity, such as money laundering and terrorist financing, slips through the net.
Morpheus Labs launched its Blockchain-Platform-as-a Service v2.0 (Morpheus Labs SEED) in June with enhanced features and applications to facilitate both developers and enterprise clients in developing and deploying blockchain solutions. The low code, one-stop blockchain development platform provides an end-to-end development environment with an extended Shufti Pro's AI-powered identity verification solution to the platform users while developing dAPP solutions. Together, Morpheus Labs and Shufti Pro offer enterprise clients an opportunity to fight fraud, especially where eKYC and AML services are essentially needed in the blockchain space.
"Morpheus Labs SEED comes with the bundled benefits of integrated services to facilitate rapid development, build and run solutions on blockchain. The Shufti Pro's real-time Identity Verification and AML screening is an extended service on the ML SEED platform. Morpheus Labs is always open to working with solution providers to add value to our comprehensive offerings in the blockchain space. We see a possibility to onboard thousands of users rapidly in bounty campaigns and now are going to be used for community-related initiatives." 
– Dorel D. Burcea, CIO of Morpheus Labs.
CEO of Shufti Pro, Victor Fredung:
 "Team Shufti Pro is honored to join hands with Morpheus Labs. KYC verification and AML screening solutions are a necessity that every industry needs to comply with. Through our partnership, we offer everyone an opportunity to spread awareness about the significance of identity verification and the regulatory needs that come with it. This partnership can mutually benefit both companies."
Both the companies are known for their innovative and highly efficient services and this partnership will enhance the market outreach of both entities.
Start building on Morpheus Labs SEED!
About Shufti Pro
Shufti Pro is an identity verification service provider. It offers KYC and AML services globally. It uses both human intelligence and artificial intelligence in its technology to provide highly effective and accurate service. Shufti Pro provides an accuracy rate of 98.67%. It has verified users in 232 countries and territories. Shufti Pro has been the first of its kind to provide identity verification services that cover a large number of countries.
Morpheus Labs​ provides businesses with an end-to-end Blockchain-Platform-As-A-Service (BPaaS) solution for innovation and value creation. It simplifies blockchain application development by offering mission-critical tools, infrastructure, various blockchain protocols, where you can build and manage your applications effortlessly at minimal cost and time. With a cross-functional team that has a combined 70 years' experience in artificial intelligence, blockchain, mobile applications, cybersecurity, and IoT across Europe and Asia.
Be a part of our community! Join our official group chat on Telegram: https://t.me/morpheuslabs
(Check out our Community Telegram Guidelines.)
Connect with us
LinkedIn | Twitter | Telegram | Facebook | Youtube | Github | Reddit | CrunchBase | Website | Gitter
For more information about Morpheus Labs, kindly refer to our main site at https://morpheuslabs.io/ or via email at info@23.108.103.25