labore et dolore magna eiusmod
consectetur adipiscing elit, sed do eiusmod tempor incididunt ut labore et dolore magna aliqua. Ut enim ad minim veniam, quis nostrud exercitation ullamco laboris nisi ut aliquip ex ea commodo consequat risus Ut mattis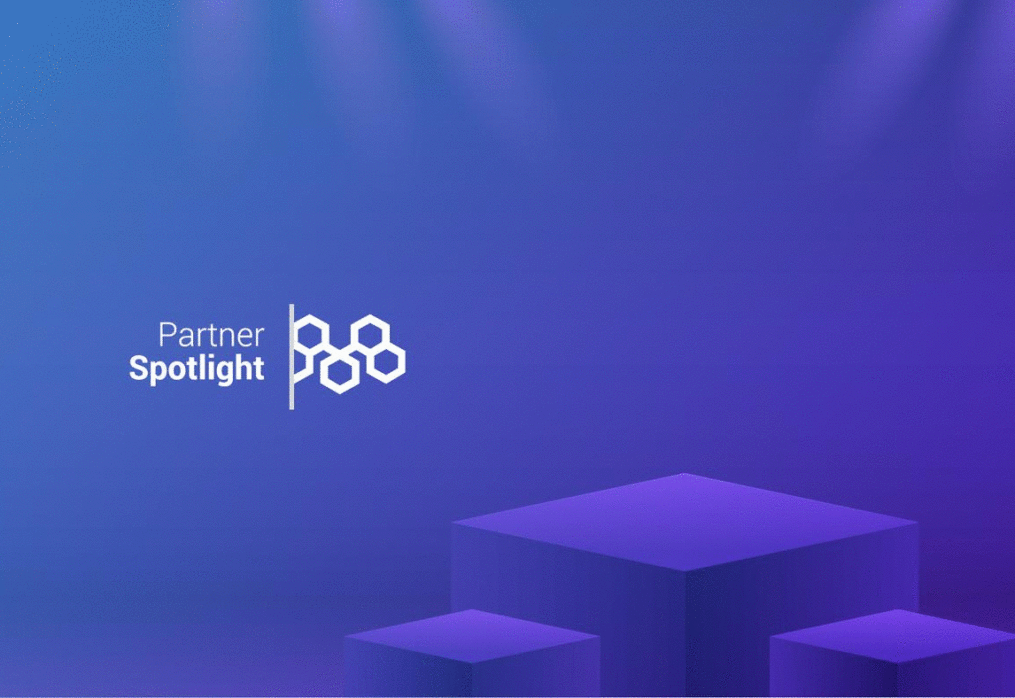 Morpheus Labs Partner Spotlight: Unstoppable Domains
In this mini-series, we will look at various Partners that Morpheus Labs has linked up with to bring you insights on why it matters and how it brings options to our valued community. In this article, we look at a service that is related but slightly different from the rest of our partners — Unstoppable Domains.
What is Unstoppable Domains
As extracted from Unstoppable Domains documents — it offers a domain service that replaces cryptocurrency addresses with human-readable names and are powered by the Ethereum and Zilliqa blockchains.
Unstoppable Domains are decentralized. Once a user purchases a domain, they have absolute control over that domain. Domains can be transferred, updated, and linked to other services completely without Unstoppable Domains' involvement. Unstoppable Domains cannot deactivate, change, or transfer a domain's records without a user's permission.
This approach stands in stark contrast to traditional domain systems where takedowns and seizures are a fact of life. This is a bold approach, but we believe complete decentralization is the only way to guarantee censorship resistance, irrevocable access, and permanent ownership for our users.
Why Crypto domain?
Aids in Blockchain adoption rate
As many of you would know by now, the blockchain industry is facing an adoption issue among the general public. With the crypto domains, cryptocurrencies can be transferred to the crypto domain securely without the complicated numbers of the wallet. This has far-reaching effects as it may –
Lower psychology barrier towards blockchain industry as a "complicated"
It makes it easier for the general public to understand
A higher sense of security
When you purchase a crypto domain on Unstoppable Domains, you are investing in a very safe and secured product. You have complete control over the domain and its contents. It is built separately from ICANN — the internet regulatory body. Even Unstoppable Domains have no control over what you do with the domain — even if purchased from them. As the domain is usually stored on the crypto wallet, even government officials or companies can take the domain from you.
Supports many wallets and applications
Another reason why you should engage Unstoppable Domains is the fact that they have done their due diligence and their service are of value-adding in nature to the blockchain community. The team behind Unstoppable Domains is working tirelessly to support well-known wallets and applications such as — Coinbase wallet, MEW, Binance wallet, MyCrypto, Trust, Huobi and many more others.
This gives consumers in the blockchain industry the ease of engaging their service with their tools (wallets) of their choice. The service they offer is unique and makes life easier for cryptocurrency users who want a simple address tied to them securely and safely.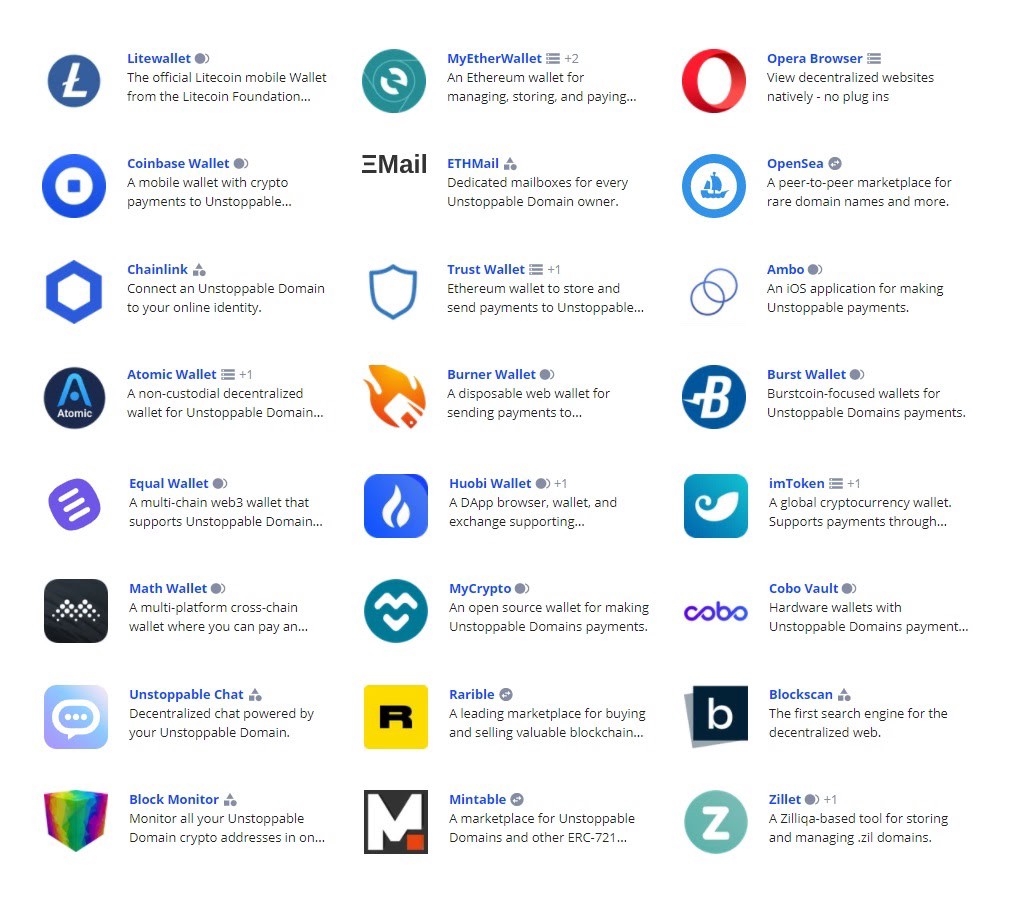 Creates uncensorable sites
For the more technology-savvy blockchain members, it allows you to create websites that are uncensorable and unseizable. The fact that it is stored on a decentralised network, no one can control the content that you choose to show on your website.
To learn more about how to create an uncensorable website — kindly note that this involves a high degree of knowledge — you may refer to both of the following for starters.
Affordable and positive reviews
You will be glad to know that their service is not expensive and is very affordable. A quick search on Google about Unstoppable Domains will yield many positive reviews from users in the blockchain community.
Useful Links
For more information about the price and full offering of Unstoppable Domains, kindly click their website here for more details.
If you are more interested to learn detailed information about this unique partnership, you may read their compiled documents here.
For details about how to purchase or use their services, Unstoppable Domains has a comprehensive step-by-step guide here for your reference.
Kindly note that all partners Morpheus Labs tie-up with are constantly reviewed and checked to ensure it fits our standards. Usage of Partners offerings are solely provided by external parties and usage is at your own discretion. The article is accurate as of the time of writing and kindly ensure that you conduct your own due diligence before committing to any service or product. Morpheus Labs will not be liable or responsible for any outcome arising from the usage of this article. The information herein does not contain or should be construed as advice or usage of any external party services.
Morpheus Labs is a leader in Blockchain-Platform-As-A-Service (BPaaS), offering mission-critical tools, infrastructure, various blockchain protocols, and blockchain use case references for enterprises and developers to build, experiment and manage their own applications effortlessly at minimal cost and time. Armed with relevant capabilities, the platform offers a multitude of intuitive solutions that enables developers and enterprises alike to take advantage of its platform to build effective solutions for various use cases.
Morpheus Labs' purpose is to make it easier and cheaper for people to develop blockchain solutions; empowering businesses to solve the unknowns and complexities in blockchain technology. Start building for free on Morpheus Labs SEED!