labore et dolore magna eiusmod
consectetur adipiscing elit, sed do eiusmod tempor incididunt ut labore et dolore magna aliqua. Ut enim ad minim veniam, quis nostrud exercitation ullamco laboris nisi ut aliquip ex ea commodo consequat risus Ut mattis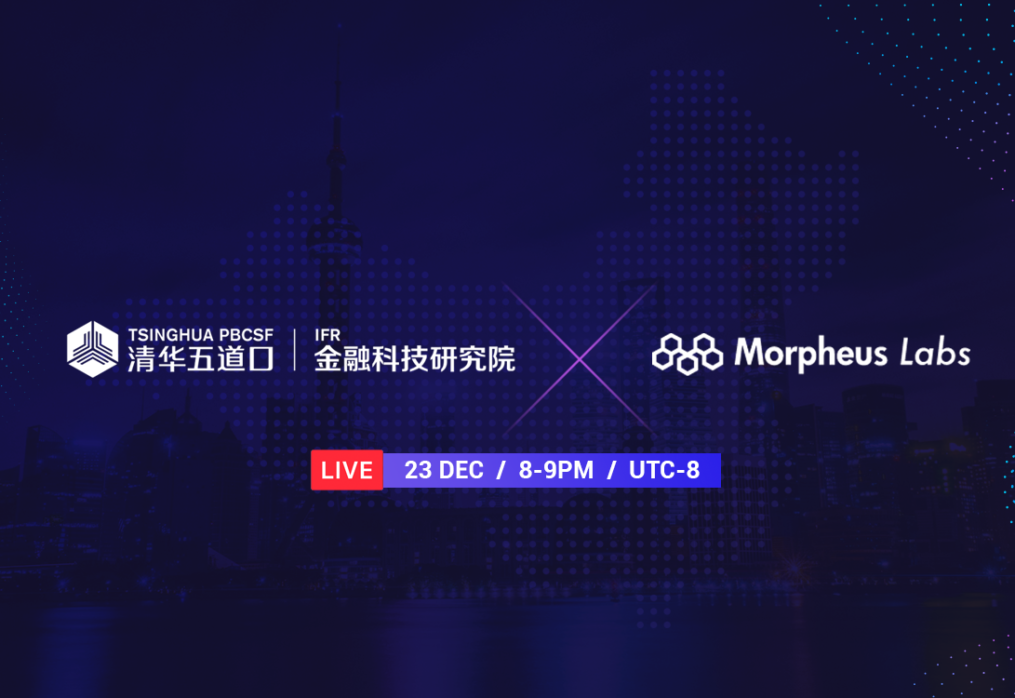 Morpheus Labs Joins Panel with Huawei Cloud & AI to Discuss Fintech Trends at Tsinghua University as Enterprises from China and beyond move toward Commercialising Blockchain
Exactly a year ago, President Xi Jinping of People's Republic of China (PRC) acknowledged blockchain as a core technology, bringing the cutting-edge concept to wider attention and encouraging local and provincial bodies to support Chinese blockchain-based projects.
Over the last few years, blockchain has emerged as a national priority in both the public and private sectors in China where they have even received increasing support from both local and provincial governmental bodies. This year, the country's central bank approach has developed in ways that show China is actually embracing blockchain technology rather than opposing it, and China has invested heavily in blockchain applications and services.
Morpheus Labs to Share Insights on Blockchain Implementation
Morpheus Labs will go on "Fintech Global", a series of live broadcast curated and produced by Institute of Fintech Research, Tsinghua University (THUIFR) to bring together entrepreneurs, executives, investors and researchers in the Fintech industry from China and across the globe, to share insights on the latest developments of Fintech and the Blockchain sector within the broader ecosystem.
Back in 2018, the Institute of Financial Science and Technology of Tsinghua University had a week-long exploration tour of the Singapore blockchain. In that week, they visited relevant bodies of more than 20 blockchain companies and other blockchain industry participants to explore the applications of blockchain technology and its regulatory / research environment. Our CEO and CTO met up with their students to discuss various topics including business, strategy and future development of Morpheus Labs, as well as overview of the future of the blockchain industry.
This time, with THUIFR, our CEO, Pei-Han will talk about the things to plan and look out for, as well as risk management when an organization is introduced to a blockchain framework. On top of that, he will also share about the current challenges in blockchain implementation and the need to be smart about the risks posed and manage accordingly.
Our CTO will be sharing about current application and future prospects of blockchain technology, and we are honored to have Leo Jiang, Chief Digital Officer (CDO) – APAC from Huawei Cloud & AI with us to further discuss the future of technologies together.
Morpheus Labs is a leader in Blockchain-Platform-As-A-Service (BPaaS), offering mission-critical tools, infrastructure, various blockchain protocols, and blockchain use case references for enterprises and developers to build, experiment and manage their own applications effortlessly at minimal cost and time. Armed with relevant capabilities, the platform offers a multitude of intuitive solutions that enables developers and enterprises alike to take advantage of its platform to build effective solutions for various use cases.
Morpheus Labs' purpose is to make it easier and cheaper for people to develop blockchain solutions; empowering businesses to solve the unknowns and complexities in blockchain technology.
Be a part of our community! Join our official group chat on Telegram: https://t.me/morpheuslabs
(Check out our Community Telegram Guidelines.)
Connect with us
LinkedIn | Twitter | Telegram | Facebook | Youtube | Github | Reddit | CrunchBase | Website | Gitter
For more information about Morpheus Labs, kindly refer to our main site at https://morpheuslabs.io or via email at info@23.108.103.25