labore et dolore magna eiusmod
consectetur adipiscing elit, sed do eiusmod tempor incididunt ut labore et dolore magna aliqua. Ut enim ad minim veniam, quis nostrud exercitation ullamco laboris nisi ut aliquip ex ea commodo consequat risus Ut mattis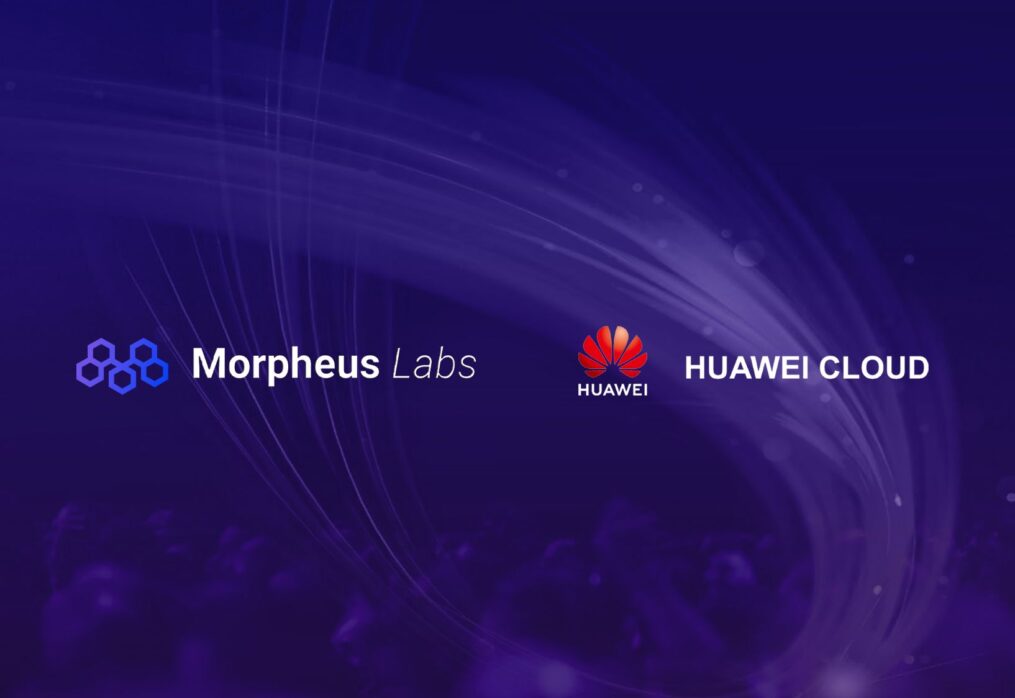 Morpheus Labs in Top 15 Amongst More Than 500 Startups Globally
We're excited to be part of the Huawei Spark Program that aims to incubate and accelerate deep startups in the Asia Pacific! This is a great opportunity for us to gain direct access to many respectable mentors in various areas of the business.
To learn more about the accelerator programme, watch this video below.
Organised by HUAWEI CLOUD in partnership with Enterprise Singapore and Startup SG, Huawei Spark was launched in August 2020 to call on deep tech companies in Asia Pacific to participate in the accelerator programme at the online HUAWEI CLOUD Summit 2020 Singapore. Morpheus Labs has gone through a rigorous selection process and was chosen to be in the top 15 amongst more than 500 startups globally, as a very promising startup by the accelerator programme.
The Morpheus Labs team has spent the first two years of its business in building and developing the low code development platform, named Morpheus Labs SEED, where developers and enterprises alike could use the platform to design, deploy and run blockchain applications and solution implementations. The time has come that Morpheus Labs will seek greater market validation and set foot in the emerging technology market.
Morpheus Labs will receive Cloud resources from Huawei, including hardware support including AI modules and AI-based intelligent industry solutions, along with open-source software support such as AI framework, database and OS to develop their own applications, services and hardware appliances, not limiting to technical, training, external webinar support, as well as go-to-market support. Morpheus Labs will also get access to its wide-ranging enterprise client portfolio globally. On top of that, the company will be able to reach over 600 million Huawei mobile users through the Huawei Mobile Services (HMS) system and Huawei App Gallery, and millions of enterprise users across the globe through Huawei's Cloud marketplace.
With Huawei's additional support and resources, Morpheus Labs will be the go-to platform for blockchain solution implementations, providing the following:
More solution templates and use cases for users to refer and customize solutions suitable for their business needs.
Enhanced dev Tools and environment for developers and research teams of an organization.
Enhanced deployment tools.
Joint effort to market and drive mass adoption of technology and products together with Huawei.
About HUAWEI CLOUD
HUAWEI CLOUD is a leading cloud service provider, which brings Huawei's 30-plus years of expertise together in ICT infrastructure products and solutions. We are committed to providing reliable, secure, and cost-effective cloud services to empower applications, harness the power of data, and help organizations of all sizes grow in today's intelligent world. HUAWEI CLOUD is also committed to bringing affordable, effective, and reliable cloud and AI services through technological innovation.
By the end of 2019, HUAWEI CLOUD had launched 210+ cloud services and 210+ solutions. News agencies, social media platforms, law enforcement, automobile manufacturers, gene sequencing organizations, financial institutions, and a long list of other industry customers are all benefiting in significant ways from HUAWEI CLOUD. 3500 applications were added to the HUAWEI CLOUD marketplace with offerings from more than 13000 business partners.
For more information, please visit Huawei Cloud online at www.huaweicloud.com
Morpheus Labs is a leader in Blockchain-Platform-As-A-Service (BPaaS), offering mission-critical tools, infrastructure, various blockchain protocols, and blockchain use case references for enterprises and developers to build, experiment and manage their own applications effortlessly at minimal cost and time. Armed with relevant capabilities, the platform offers a multitude of intuitive solutions that enables developers and enterprises alike to take advantage of its platform to build effective solutions for various use cases.
Morpheus Labs' purpose is to make it easier and cheaper for people to develop blockchain solutions; empowering businesses to solve the unknowns and complexities in blockchain technology.
Be a part of our community! Join our official group chat on Telegram: https://t.me/morpheuslabs
(Check out our Community Telegram Guidelines.)
Connect with us
LinkedIn | Twitter | Telegram | Facebook | Youtube | Github | Reddit | CrunchBase | Website | Gitter
For more information about Morpheus Labs, kindly refer to our main site at https://morpheuslabs.io or via email at info@23.108.103.25