labore et dolore magna eiusmod
consectetur adipiscing elit, sed do eiusmod tempor incididunt ut labore et dolore magna aliqua. Ut enim ad minim veniam, quis nostrud exercitation ullamco laboris nisi ut aliquip ex ea commodo consequat risus Ut mattis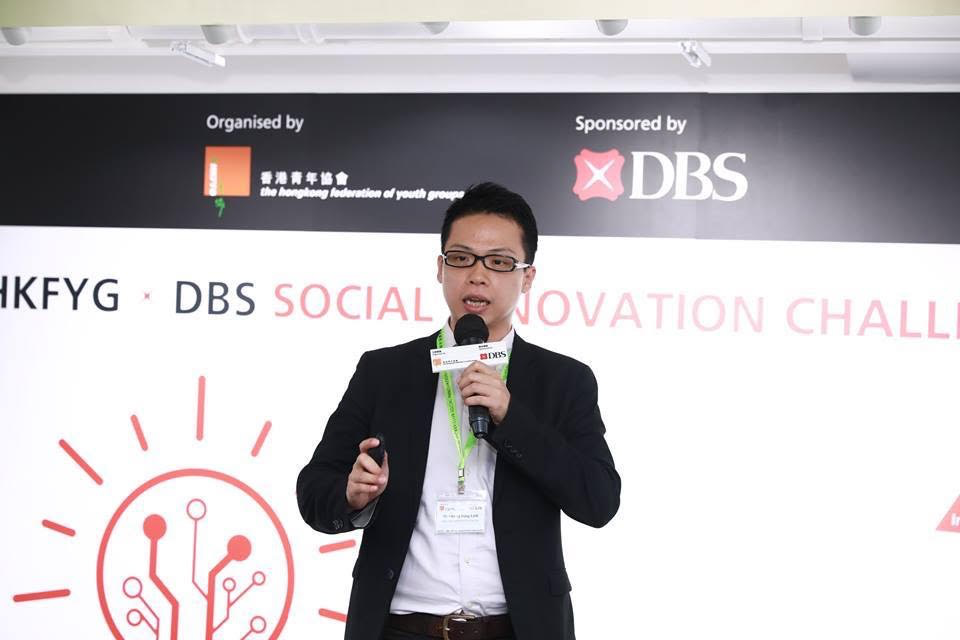 Picture: Gary Lam speaking at a Financial event sponsored by DBS – The Largest Bank in Singapore
Morpheus Labs eyes North-East Asia – Welcoming Gary Lam onboard as an Advisor
Singapore – 8th September 2021 – Morpheus Labs Pte Ltd, a blockchain company based in Singapore will welcome Mr Gary Lam, CEO and founder of CEO Asia Community – based in another Asian Tiger jurisdiction, Hong Kong SAR.
What is Asia CEO Community?
Asia CEO Community is a pioneering prestigious club in ASIA specially catered for entrepreneurs and CEOs. The Community has long been creating a nurturing environment for ASIA CEOs and is dedicated to improving the profitability and quality of their enterprises through shared insights and experience. It also serves as a unique platform to facilitate knowledge transfer between different industries.
Their objective is to Build a strongly knitted community of CEOs across Asia and be a powerful force for change through meaningful business and social relationships​.
LinkedIn: 
https://www.linkedin.com/groups/5134628
FaceBook: https://www.facebook.com/groups/485701821568332/
About Gary Lam
Gary Lam has more than a decade of experience in financial services and technology in Asia. He has worked in Western Union Business Solutions, Thomson Reuters, FXCM and Deutsche Bank.
Besides being the Founder and CEO at Asia CEO Community, he is also;
Founder and CEO at CsuiteXchange
Chief Editor at C-Suite Magazine
Co-Founder at Asia Investors Roundtable
When pressed on why he chose Morpheus Labs, this is what Gary Lam has to say;
"Blockchain technology has been around for years now, and while once frequently criticised for its hype, it is finally being deployed in supporting various industries – including the growing fintech sector in Asia. As one of the biggest business community CEO in Asia, it is very important for me to understand and promote this technology to our members. Through my connections that we have, C-suites and influential partners, together, Morpheus Labs and I can scale this business to newer heights. The business potential for us working together is huge.
In this space, it is also about who you know and business network is important. It plays a vital role. I can see tremendous potential in Morpheus Labs. Besides a good product that they have, they also have strong partner connections and focus on building strong fundamentals."
Role in Morpheus Labs 
Gary Lam connections and network will allow Morpheus Labs to foray and test the North Asia Market with an established partner in hand. Gary will serve as an advisor to Morpheus Labs with the primary aim to bring onboard quality partners into the Morpheus ecosystem.
As being one of the largest network of C-suites management group in Asia, this is a good opportunity for Morpheus Labs to reach out to critical mass and target segment that will help to scale our business.
Pei-Han, CEO of Morpheus Labs on onboarding Gary Lam;
"Gary Lam's addition to the Morpheus Labs family is a welcome bonus to us. His vast network of influential people puts him and Morpheus Labs in a good position where we can reach out directly to companies that are of interest to us. Furthermore, Gary is based in North Asia, a region that Morpheus Labs has eyes on in the near future. With his appointment as our Advisor, not only are we exposed to whole new markets, we also can take this opportunity to study and understand the North Asia region market opportunities while ensuring our resources are strategically used optimally."
Welcome Gary Lam
Gary lam is certainly a welcome addition to our Family at Morpheus Labs.
| No | Question | Respondent |
| --- | --- | --- |
| 1 | I saw that for the launchpad – there are quite a few customers/projects. Can you share what Morpheus Labs looks for in a project before on-boarding them? | Pei-Han |
| 2 | Can you tell us more on how Morpheus Labs solutions apply to the real world business, enterprise or educational needs? | Dorel |
| 3 | What new additions to the services offered would you like to add in the future? The launchpad seems to be a good move. Will we see more of it or do you all see the launchpad propelling Morpheus Labs forward? | Pei-Han |