labore et dolore magna eiusmod
consectetur adipiscing elit, sed do eiusmod tempor incididunt ut labore et dolore magna aliqua. Ut enim ad minim veniam, quis nostrud exercitation ullamco laboris nisi ut aliquip ex ea commodo consequat risus Ut mattis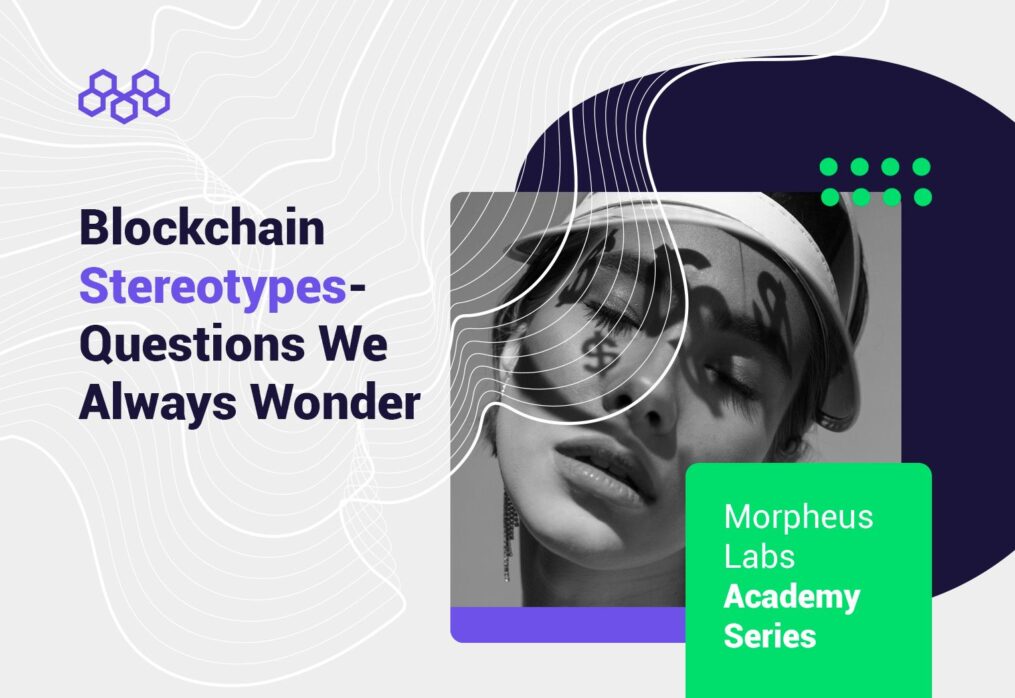 Morpheus Labs and Nervos Network's Partnership Update
We are delighted to announce the listing of Nervos Network's solutions in Morpheus Labs App Library V2.0!
Morpheus Labs SEED, the low code development platform includes the AppLibrary where customizable industrial solutions are listed and showcased to the public. The AppLibrary is a crowdsourced innovation marketplace that caters to the needs of businesses and individuals alike who can source for ideas and applications on the blockchain. Platform users get access to promote any dApp in AppLibrary and create deployments using Use Case templates.
Morpheus Labs and Nervos announced their partnership last November, when Morpheus Labs introduced and onboarded Nervos into the Morpheus Labs ecosystem and community, where both companies will work together to promote Nervos Network as a solution in Morpheus Labs' enterprise toolbox for use cases across healthcare, eCommerce, international trading, banking and many other industries, focusing on industrial implementations in blockchain technology for the enterprises.
Nervos have listed four industrial solutions in Morpheus Labs App Library V2.0:
1. Nervos Muta
Muta is a highly customizable high-performance blockchain framework. It has a built-in BFT-like consensus algorithm "Overlord" with high throughput and low latency, and it can also support different virtual machines, including CKB-VM, EVM, and WASM. Muta has interoperability across VMs. Different virtual machines can be used in a Muta-based blockchain at the same time. Developed by the Nervos team, Muta is designed to allow anyone in the world to build their own blockchain while enjoying the security and finality brought by Nervos CKB. Huobi Chain is the first adoption of Muta protocol.
2. Portal Wallet
Portal Wallet, or P-Wallet, is a wallet built on Nervos' Common Knowledge Base (CKB) that runs in any Ethereum wallet's dApp browser by leveraging Nervos' unique low level virtual machine and crypto primitives. To help make blockchain products more easily accessible, Portal Wallet will also run in EOS Wallet and other public wallets, as well as internet browsers like Chrome, in the future.
Portal Wallet is a blockchain wallet and SDK on Nervos with amazing interoperability functions. DApps developed with pw-sdk (called pw-dapps) can directly run in wallets of Bitcoin, Ethereum, EOS, Tron, etc.No specific development is required of wallet maintainers to support pw-dapps and there is no need to create a CKB wallet before using pw-dapps.
3. RigidBit
RigidBit is the easiest and inexpensive way for your product or business to become blockchain-enabled. RigidBit is a micro-blockchain that runs on your server and synchronizes with public blockchains. This hybrid public/private approach provides an easy and inexpensive way to attach your files and data to a blockchain. Find out more at https://www.rigidbit.com/.
4. Force Bridge
Force Bridge, a cross-chain bridge that will initially connect Ethereum to Nervos with plans to integrate other chains in the future, is launching on Nervos in February 2021! With native support for ETH and all ERC-20 tokens, Force Bridge — one of three components of Nervos' next-gen interoperability solution, the Universal Passport — will enable seamless asset transfers between the two chains, making it easier for Ethereum developers to expand their decentralized applications (dApps) and user base to the Nervos ecosystem. Learn more here.
Check out Nervos' overall project, vision, mission and position in the blockchain ecosystem, and tips on building Nervos-based DApp with Morpheus Labs SEED here.
About Nervos Network
The Nervos Network is an open-source public blockchain ecosystem and collection of protocols solving the biggest challenges facing blockchains like Bitcoin and Ethereum today.
To stay updated on all things Nervos:
Join our community: Discord — Github — Nervos Talk Forum — Twitter
For discussions or questions join the conversation on Discord or check out one of our community Telegram channels: English, Korean, Russian, Japanese, Spanish, Vietnamese and Chinese
About Morpheus Labs
Morpheus Labs is a Blockchain-Platform-As-A-Service (BPaaS) provider offering mission-critical tools, infrastructure, various blockchain protocols, and blockchain use case references for enterprises and developers to build, experiment and manage their own applications effortlessly at minimal cost and time. Armed with relevant capabilities, the platform offers a multitude of intuitive solutions that enables developers and enterprises alike to take advantage of its platform to build effective solutions for various use cases. Start building for free on Morpheus Labs SEED!