labore et dolore magna eiusmod
consectetur adipiscing elit, sed do eiusmod tempor incididunt ut labore et dolore magna aliqua. Ut enim ad minim veniam, quis nostrud exercitation ullamco laboris nisi ut aliquip ex ea commodo consequat risus Ut mattis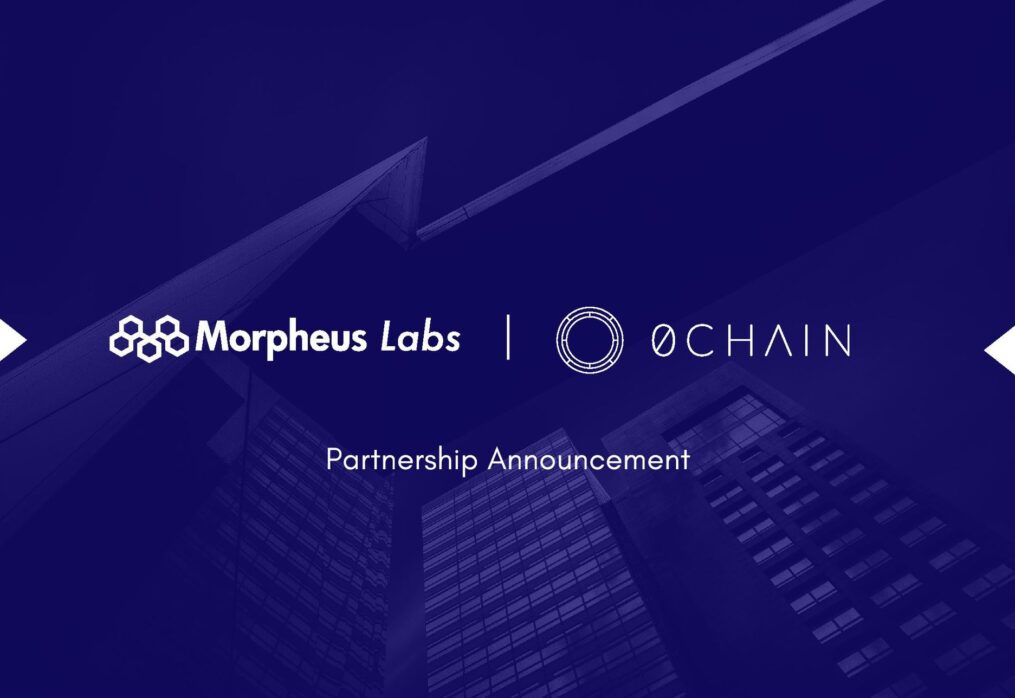 Morpheus Labs and 0Chain Announce Strategic Partnership To Facilitate Blockchain Adoption in the Enterprise Sector
Morpheus Labs is pleased to announce a partnership with 0Chain, a high performance decentralized storage network designed to prevent censorship, privacy liability and data breach. 0Chain offers an enterprise-grade decentralized storage network (DSN) at the edge cloud, at core-cloud prices; all the while maintaining high data availability and redundancy, low latency, as well as enabling data privacy & protection regulatory compliance (GDPR) by design.
About the Partnership
Morpheus Labs will provide 0Chain its established ecosystem of enterprise customers and research partners with a decentralized storage layer, allowing for new business cases and initiatives, expanding the business to key industries in all the major markets. The partnership emerges as an opportunity for enterprises to take advantage of industry-leading solutions offered by both entities to scale their business offerings across multiple verticals. Both companies may explore ways to help enterprises achieve significant cost savings and performance by leveraging specific features of their products like 0Stor (decentralized storage layer) and 0Box (personal cloud, anonymous sharing) with low implementation costs, and low user costs.
Morpheus Labs has powerful features where enterprises could connect to blockchain network externally, equipping enterprises and developers to build solutions with use case references and utilize integrated platform services to make complex applications into viable businesses with ease. Best of all, SEED allows the selected software to have future-proofing against new technological advancement.
"Through this partnership, Morpheus Labs and 0Chain are enabling enterprises around the world to harness the power of our products and services on blockchain technology to create flexibility and scalability to deliver unprecedented results and help advance their business potential. We are excited about the many advantages such a partnership can offer to Morpheus Labs' partner network." – Chuang Pei Han, CEO of Morpheus Labs "Today, with 150+ storage nodes located in Tier 3 and 4 data centers across the globe and within cities, 0Chain provides an enterprise grade blockchain based storage network (DSN) at the edge, one that is compliant with data regulations by design. We look forward to leverage and expand this infrastructure through our partnership with Morpheus Labs as we expand into Asia. Morpheus Labs provides a great platform for adoption; developers and enterprises now have a one shop stop to seamlessly leverage and integrate 0Chain storage network into various apps and use cases."
About 0Chain
0Chain is a high-performance decentralized storage network designed to eliminate business threats such as censorship, privacy liability and data breach. 0Chain helps entities achieve GDPR compliance, localization, tokenization and monetizes private data sharing.
The decentralized platform offers high performance, high quality of service, collaboration, localization, and streaming to address a broad spectrum of applications.
About Morpheus Labs
Morpheus Labs is a leader in Blockchain-Platform-As-A-Service (BPaaS), offering mission-critical tools, infrastructure, various blockchain protocols, and blockchain use case references for enterprises and developers to build, experiment and manage their own applications effortlessly at minimal cost and time. The low-code platform offers a multitude of intuitive solutions that enables developers and enterprises alike to take advantage of its platform to build effective solutions for various use cases.
Morpheus Labs is the only end-to-end blockchain platform and app marketplace with a variety of active blockchain partners whose vision and goal are to find solutions to problems hindering mass adoption.
Be a part of our community! Join our official group chat on Telegram: https://t.me/morpheuslabs
(Check out our Community Telegram Guidelines.)
Connect with us:
LinkedIn | Twitter | Telegram | Facebook | Youtube | Github | Reddit | CrunchBase | Website | Gitter
For any queries, please contact us at info@23.108.103.25.
For collaboration and partnerships, please contact us at marketing@23.108.103.25.