labore et dolore magna eiusmod
consectetur adipiscing elit, sed do eiusmod tempor incididunt ut labore et dolore magna aliqua. Ut enim ad minim veniam, quis nostrud exercitation ullamco laboris nisi ut aliquip ex ea commodo consequat risus Ut mattis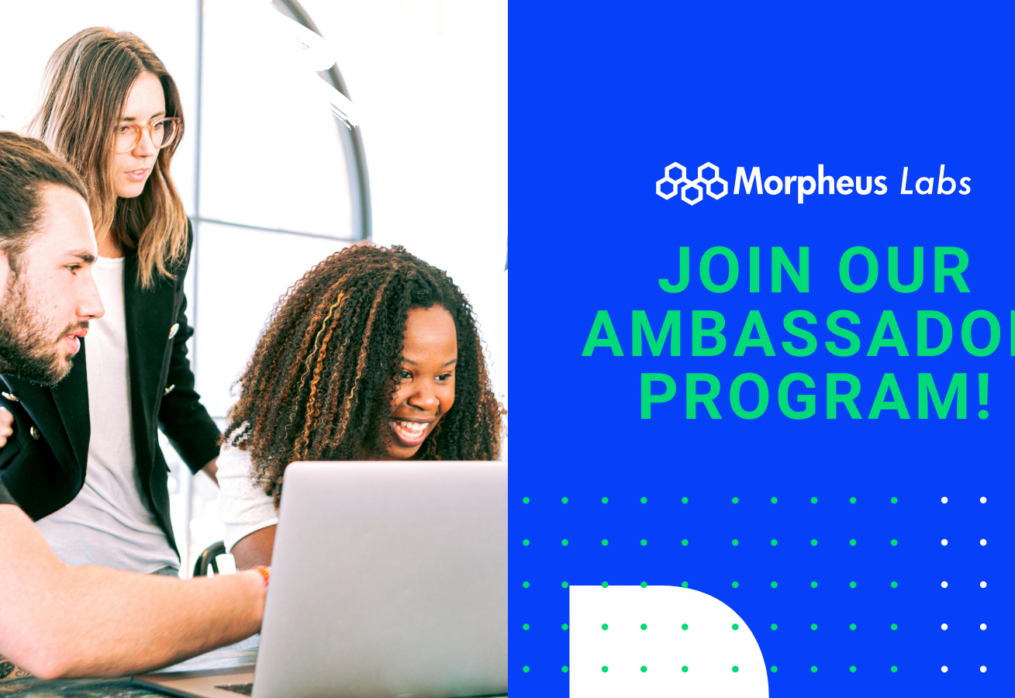 Morpheus Labs Ambassador Program 2020
Join the Morpheus Labs Ambassador Program!
Following our global expansion, we have been busy renovating our Ambassador program and we are resuming to receive new Ambassador applications from all corners of the globe! By joining our ambassadorship, you will get the chance to meet our internal teams, engage with like-minded crypto experts from all over the world, help our users learn about the benefits of Morpheus Labs SEED and receive exclusive perks!
Are you who we are looking for?
Technologists and developers
Passionate community members
Open-source contributors and maintainers
Contributors to the governance evolution in public blockchain systems
University students
Creative and makers
People from all walks of life. Most likely yourself if you're here
Current Ambassadors
Morpheus Labs Ambassadors whom we are proud of. They have made significant contributions to our Morpheus Labs Community.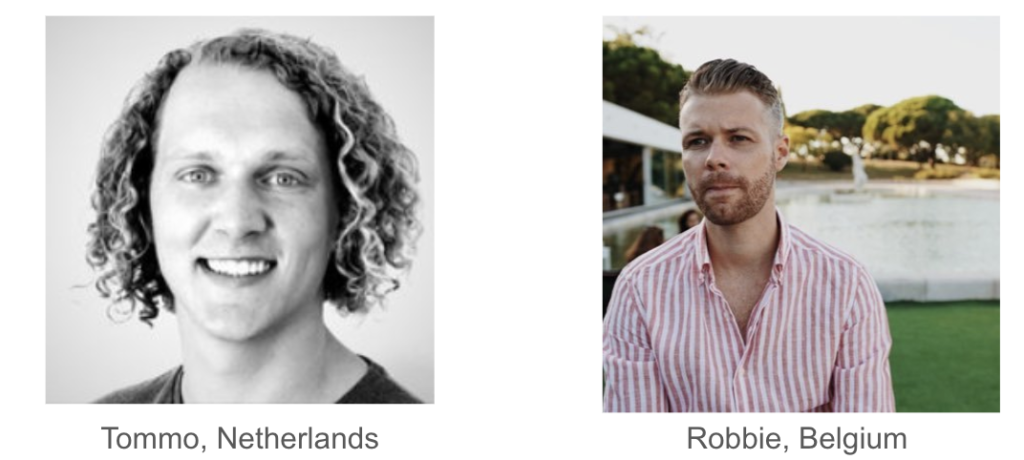 Where are your responsibilities?
The journey to becoming a Morpheus Labs ambassador is proving your commitment to the ecosystem we share. Some tasks may be dependent upon your relative workgroups.
Being a representative in your region for Morpheus Labs.
Identify opportunities for Morpheus Labs to be involved in together.
If interested, author blog posts and other writing in relation to the future of the web and how Morpheus Labs relates to the vision of the Company.
Mentor newcomers into the platform.
Assistance with response management and keeping the community engaged with solid and correct answers.
Speaking about Morpheus Labs at an event or hosting a workshop and meetups.
Contributing code to a repository related to the ecosystem or improving documentation related to Morpheus Labs.
Ambassador Program Stages
Do you think you have what it takes? To become an official ambassador, you will be on a three months probation and you must contribute and join two official calls. You also must define which working group you intend on joining as an ambassador.
What's in it for you?
Access to the ambassador channel
Developer access to bounties
Event participations and exclusive invitations
Participation in calls with core-team members of Morpheus Labs
Funding for Meetups and workshops
Friendships and team building
Next steps:
Fill in the Morpheus Labs ambassador application form and provide the necessary information when you sign up.
You'll receive an invitation to an interview with our marketing team if you're shortlisted.
We will send you a follow-up email with our ambassador program guidelines and a link to our on-boarding form if you're selected.
We look forward to having you onboard!
About Morpheus Labs
Morpheus Labs is a Blockchain-Platform-As-A-Service (BPaaS) provider offering mission-critical tools, infrastructure, various blockchain protocols, and blockchain use case references for enterprises and developers to build, experiment and manage their own applications effortlessly at minimal cost and time. Armed with relevant capabilities, the platform offers a multitude of intuitive solutions that enables developers and enterprises alike to take advantage of its platform to build effective solutions for various use cases.
From Proof of Concept (POC) and pilot projects for blockchain solutions to large scale enterprise applications to improve and automate business processes, Morpheus Labs helps businesses to move towards digital transformation and innovation by providing consultation and implementation services in Digitalization, Process Automation and Technology Innovation, mainly in areas of Blockchain, RPA and IoT related technologies.
Start building for free on Morpheus Labs SEED!
Be a part of our community! Join our official group chat on Telegram: https://t.me/morpheuslabs
(Check out our Community Telegram Guidelines.)
Connect with us:
LinkedIn | Twitter | Telegram | Facebook | Youtube | Github | Reddit | CrunchBase | Website | Gitter
For any query, please contact us at info@23.108.103.25.