labore et dolore magna eiusmod
consectetur adipiscing elit, sed do eiusmod tempor incididunt ut labore et dolore magna aliqua. Ut enim ad minim veniam, quis nostrud exercitation ullamco laboris nisi ut aliquip ex ea commodo consequat risus Ut mattis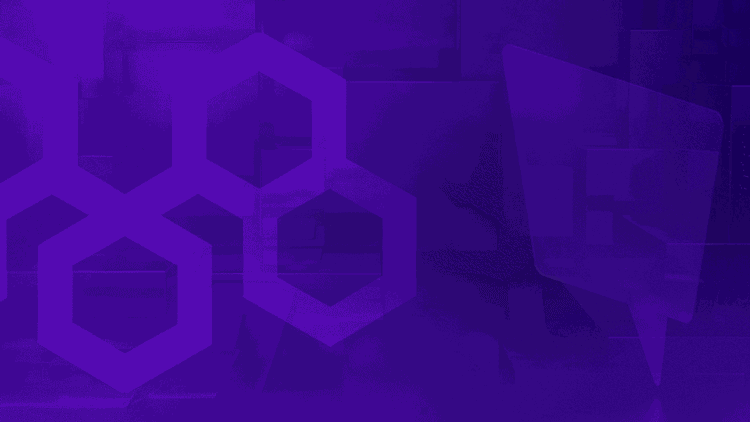 October 2021 #Internal AMA
Date & Details: 21st July 2021 @ 5pm (SGT) / 9am (UTC)
Hello community, thank you for joining our monthly AMA session. If you've joined us in our previous community AMA, welcome back to another edition of the much-anticipated Telegram session in which our core team will answer some of the most commonly asked questions about Morpheus Labs. 
In this edition of the AMA, there is a community give away of $30 usdt to 10 lucky winners as a token of appreciation to you, our valued community. This is just the beginning and we plan to increase such engagements in the coming quarter and beyond. Winners will be announced via Twitter 1 to 2 days after the end of the #AMA.
Main takeaways: 
Major Tokenomics release before Q4 – planning ahead and resource planning for next few years
Minor Tokenomics movement in Q3 – resources required critical for strategy planning
Staking and gas-less swap updates
AMA Questions                   

Dorel – CIO / Bruce – CTO / Pei-Han – CEO
| No | Question | Respondent |
| --- | --- | --- |
| 1 | I saw that for the launchpad – there are quite a few customers/projects. Can you share what Morpheus Labs looks for in a project before on-boarding them? | Pei-Han |
| 2 | Can you tell us more on how Morpheus Labs solutions apply to the real world business, enterprise or educational needs? | Dorel |
| 3 | What new additions to the services offered would you like to add in the future? The launchpad seems to be a good move. Will we see more of it or do you all see the launchpad propelling Morpheus Labs forward? | Pei-Han |
Question 1, Please explain why tokenomics is crucial to your project in this crypto space?
At the heart of ML SEED service model is the Morpheus Infrastructure Token (MITx) which plays the utility token role.  Let's summarize the current key role the MITx tokens plays inside the ML SEED and ML ecosystem as a whole:
ML Subscription works with MITx and the more MITx you stake the more platform benefits you have
ML SEED Subscription can be correlated with ML Staking (Beta version now) that means the existing campaign based subscription such as Hackatons, Workshops , Tech-Bounty will roll out liquidity for the respective staking pools (SPs)
AppLibrary (aka ML SEED Marketplace) is where any developer or company could earn MITx after publishing their dApp
ML Treasury Partner(TP) which can buy tokens from the market on behalf of ML Customers which, by law or because they are unfamiliar with crypto,  subscribed using FIAT.
As announced on many occasions, Morpheus Labs continuously endeavors to enhance the current MITx token economics in many ways. More to come to boost the use of MITx:
The API economy using thrust-less set-it-and-forget-it blockchain transactions. More info here . Same mechanic will be applied for other ML SEED services to come.
Provide a better incentive plan for our top VAR and VAD (value added resellers and distributors) that is based on the amount of MITx they hold.
Evolve the new Stacking tool (currently in beta testing)
Question 2 , We already have similar platforms for developers. So people can choose your platform instead of other similar platforms. There should be some benefits over that platform, So what are they?
Can you tell us more on how Morpheus Labs solutions apply to the real world business, enterprise or educational needs?
Morpheus Labs SEED , the core product, makes it easy to develop , deploy and potentially to run any kind of blockchain based solution. Let's now outline how this apply to the real world:
Education. The training providers use the ML SEED platform to deliver hands-on training.  The hackathon and workshop providers use the ML SEED to run coding competitions or to showcase blockchain based solutions . We have the concrete. example of MLH using ML SEED  to showcase the ICON technology. And we know that MLH has an exposure to about 65000 students. In light of these the ML in partnership with other big names will leverage on SEED for delivering blockchain education to facilitate the adoption.
Enterprises. SEED accelerates the digital transformation of enterprises by providing unique features for low-coding , solution sandboxing. 
Last but not least,  individual developers and freelancers are incentivised to publish their apps and get noticed by these enterprise customers who will utilize such dApps as reference for their solutions.
— End of Answer —
Question 3 – Answered by CEO, Pei-Han
Those platforms may look similar but, looking carefully,  they have different focuses while ML SEED encompasses multiple unique competitive advantages. At Morpheus Labs the business model comes from leveraging the [customer-vendor-blockchain partner]  network connection. We focus on reengineered business processes and ML SEED service delivery to build a large customer base to create economies-of-scale and network effects.
Let's have a look how the key features of ML SEED make us different in the market: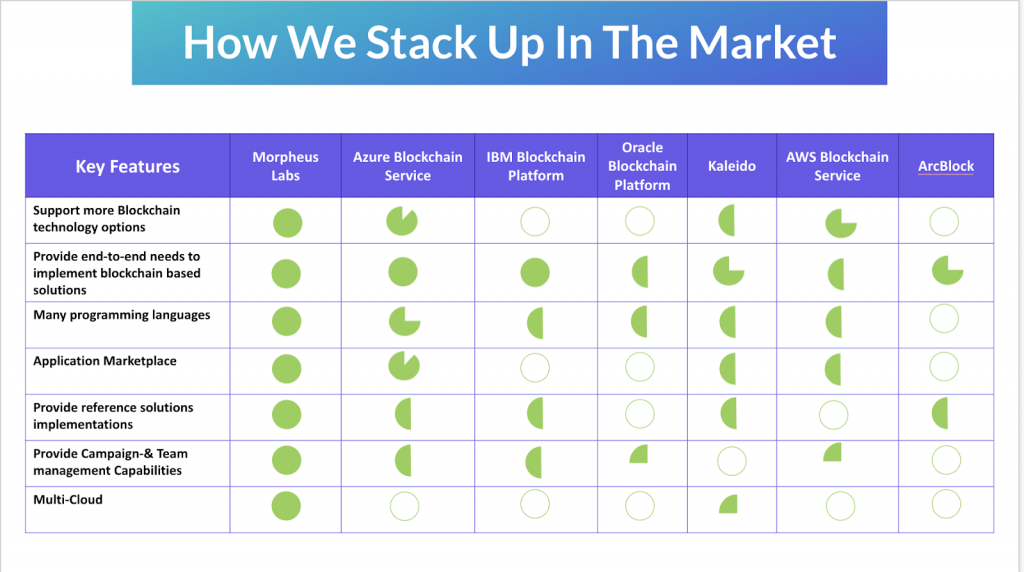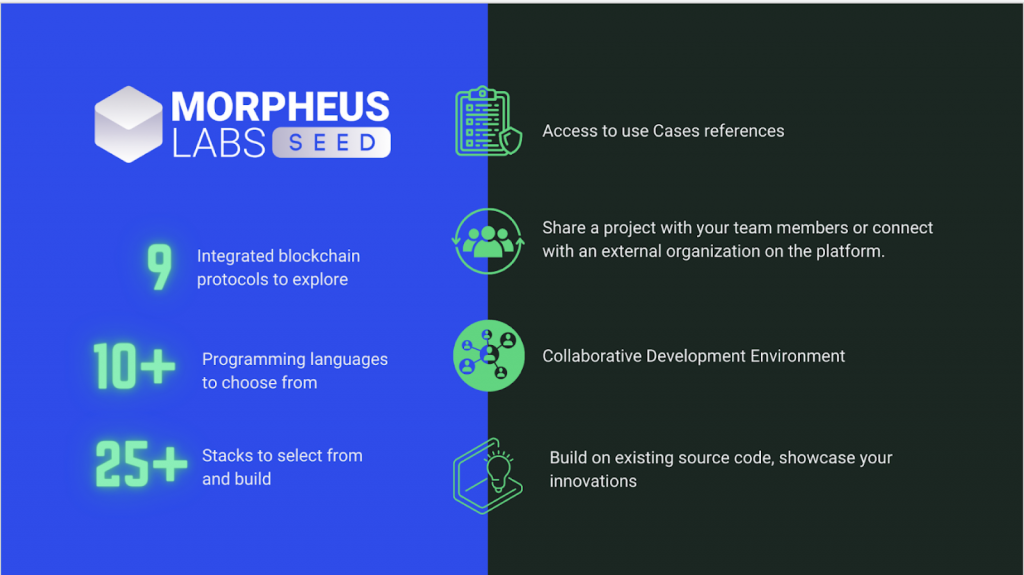 On top of this Q3 and Q4 will be opening a new stage of ML SEED development where extensive resources will be dedicated to expand ML SEED suitability for Education and Banking and Financial Services Institutions (BFSI). Stay tuned!
Question 3. What does Morpheus Labs think about the boom of the NFT + DeFi association that is causing so much interest in the world? How does Morpheus Labs take advantage of this and exploit this reality?
NFT and DeFi are two of the  most hot topics that are being talked about not only in the crypto world but also in mainstream businesses. 
When we talked to "crypto native" evangelists, they told us the ideas of how to NFT the real world things, how to link NFT with DeFi, what new "dream" features they expect to see in new DeFi projects,  a lot of creative ideas and hopes for the better future NFT and DeFi projects. 
When we talked to blockchain professionals in MNC, many of them think NFT is one of the most suitable use cases that the businesses can look into  to create some new business opportunities.
Friends and partners in Education told us, students want to learn more about NFT and how to create NFTs.
Entrepreneurs are looking for technology partners to create NFT related products and create new DeFi projects. Innovators in FSI in enterprises are trying to study DeFi and apply DeFi design and building blocks into future FSI business opportunities.
We can foresee  more demands will come from consumers and business for NFT and DeFi, and more innovative NFT and DeFi projects will come up to serve such increasing needs.
We are focusing on the business growth in the Education and FSI industry. We have built NFT launch pad and adding it as a service on our SEED platform, and we are adding Staking and own DeFi product into our technology portfolio, and we are also participating in NFT and DeFi projects to create more building blocks that to be used by our SEED platform users, all these will potentially attract more users to use SEED platform that will help grow MITx ecosystem.
Question 4. How about the Beta staking – any updates and how about gas-less swaps?
For the beta test of the  MITx Staking tool, we made an announcement to have volunteers participate in the beta test. There were overwhelming responses from our community. We have selected a list of the volunteers and sent emails to them for follow-up actions. The beta testing is starting soon once we have received further info (for white listing) from the volunteers. The beta test of MITx staking will run on Polygon, we will send the detailed instructions.
The MITx staking tool will give us more opportunities to incentivise community for their contributions to the community, and we hope it will help accelerate the growth of the MITx community.
For the gasless Token Swap tool, we have done our initial prototype and now it is under development. As there are so many Swap tools in the market, and running the Swap tools on BSC and Polygon is cost effective, more innovative features need to be in place to really attract and benefit users apart from low gas fee. Feedbacks from our community will be appreciated.
By the way, we are hiring more tech talents in the DeFi and NFT R&D to help grow and accelerate the business and the MITx community.
Question 5. We have witnessed that many projects initiated with inexperienced team members fail due to easily preventable and simple mistakes. Is the experience and career of your team enough to avoid simple mistakes? What are the data that will make us trust your team?
ICO – is a stage for projects with good ideas to showcase and gain early support for product development. All Projects equipped with only whitepaper not even a prototype. Hence 9 out of 10 failed to develop a project – as the team might not have experience in executing a development. 
So the initial 1-2 years will usually be the product development.
Those who successfully launched a product after this period, will then enter the product validation phase to test the market. During this phase, many might fail as their product can't get any commercial interest, not even in partnership with real names. There is no fixed timing but by and large, will be between 1 to 2 years 
After initial validation, companies who managed to get past this stage will then move into "Go to market". Which they bring back feedback, re-strategise and work closely to step out to capture the market. 
One has to understand how a tech company needs to grow and phase, and look at how and who they are working with to capture the market or building brand. 
The team at Morpheus Labs is lean and filled with experience. However, we are constantly looking out for good talents to expand further and push our boundaries. This is why tokenomics is critical for us and we will be releasing a major one before Q4. Good tokenomics and resource planning will allow us to plan ahead for the future. 
We focus on quality over quantity.
Question 6. Morpheus Labs has a lot of companies on their partnership list. What is the actual status and how are those partnerships working (which level, how intense, any written contracts, new upcoming partnerships)
We believe in growing the Ecosystem which addresses Blockchain adoption. In our ecosystem, we have various types of partners 
From solution partners, technology partners, distribution partners, eco partners and strategic partners. Each has its objectives and based on their readiness to enterprises, ML as a platform would help to facilitate. Different partnerships that we enter will have different purposes and agreements. As each partner is unique, they all have different timelines and stages of development. 
This is one of the reasons why the partnerships all differ from each other.
Question 7. You all mentioned tokenomics, I realised that Morpheus Labs has not released any toknomics with regards to token release for expanding and enhancements. Other projects have a release plan and they use the tokens to further develop their project, are we seeing this with Morpheus Labs? Is this the major tokenomics you have been saying before Q4?
After we completed our ICO in April 2018, we have gone into developing our core product – ML SEED based on White paper with lots of enhancements. And we managed to deliver an amazing product that many endorsed and are using.
As one of few that has delivered what we set out to do and a quality product, we are now entering into the next phase to grow our branding, business and eco system. As mentioned in Question 5, we are constantly looking out for good talents to expand further and push our boundaries. This is why tokenomics is critical for us and we will be releasing a major one before Q4. 
All good projects and business will require resource flow to excel and prosper – and Morpheus Labs is no different. There are loads of other expenses that the company requires aside from product development since the ICO stage. These components are crucial to the development and growth of Morpheus Labs. With the upcoming major tokenomics, we will be able to release and plan the resources required. 
Good tokenomics and resource planning will allow us to plan ahead for the future. Resource planning includes talent hire across the various departments, tech & research to business development to marketing. Besides talent, hire, community development, marketing, brand awareness, developer & stakeholders communities all require attention for us to grow the project holistically. 
For example, our resources were planned for important events like the KuCoin listing back in 2020 and was implemented in Q1 2021. Ambassadors program, community, developer campaigns and branding outreach are just some examples where resources are critical. 
Before Q4 major tokenimics release, during this quarter, Q3, there will be planned release of tokens to facilitate the upcoming planned events that are critical components for Morpheus Labs – such as ramping up brand redesign and crucial hire(s) in the technology department. With these, we will bring Morpheus Labs to greater heights with the right fit and team. 
We know the past years haven't been easy. We weathered through thick and thin, made mistakes and learnt from it, gained invaluable experience that money alone cannot buy. Through these, we emerged stronger. Thank you community, for sticking with us. 
This coming Q3 and Q4 is going to be an exciting one. Stay tune
—
Thank you all for taking the time to participate in this AMA. Morpheus Labs would like to give special thanks to our valued community members and stakeholders. Thank you to all involved and we look forward to the next AMA