Design and business model your idea and develop a 1st solution using the ML SEED, our Web3 Sandbox with ready to use blockchain stacks. You are open to use any on the platform provided or any public remote network.
The application you will develop should be showcased by using the ML SEED platform as well.
A training on the term of Blockchain 101 and an introduction how to use the platform will be given by singing up for the course as part of the overall Hackathon program.
You are required to submit the following:
Code based on ML SEED connected to our Source Code Repository
Pitch deck of your solution max 10 pages
Why, what and how potential customers should use your product (short team presentation)
1 min product presentation video link + 50 words description on what the solution is about
You are required to do the following:
Sharing the URL of your workspace with the our judges
Providing access to your project in GitHub or GitLab
Providing your pitch deck and video as one entry including the information regarding your workspace and the project link for GitHub or GitLab.
Submission Deadline: on the 24th of July, 23:59 hr SGT, GMT+8 (End of Hackathon)

The evaluation will be based on the following criteria:
Idea (40%)
Implementation (40%)
Presentation (20%)

When will I need to present my solution?
Demo Day, 25th of July 2022
Online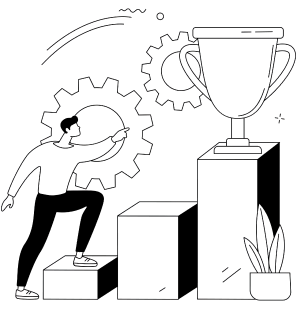 If you are a cooperate or any organization which is keen to find a solution for a problem or challenge you currently in front of, please let us know!
We will bring this to our participants to help you here.
Please fill out the following form: