labore et dolore magna eiusmod
consectetur adipiscing elit, sed do eiusmod tempor incididunt ut labore et dolore magna aliqua. Ut enim ad minim veniam, quis nostrud exercitation ullamco laboris nisi ut aliquip ex ea commodo consequat risus Ut mattis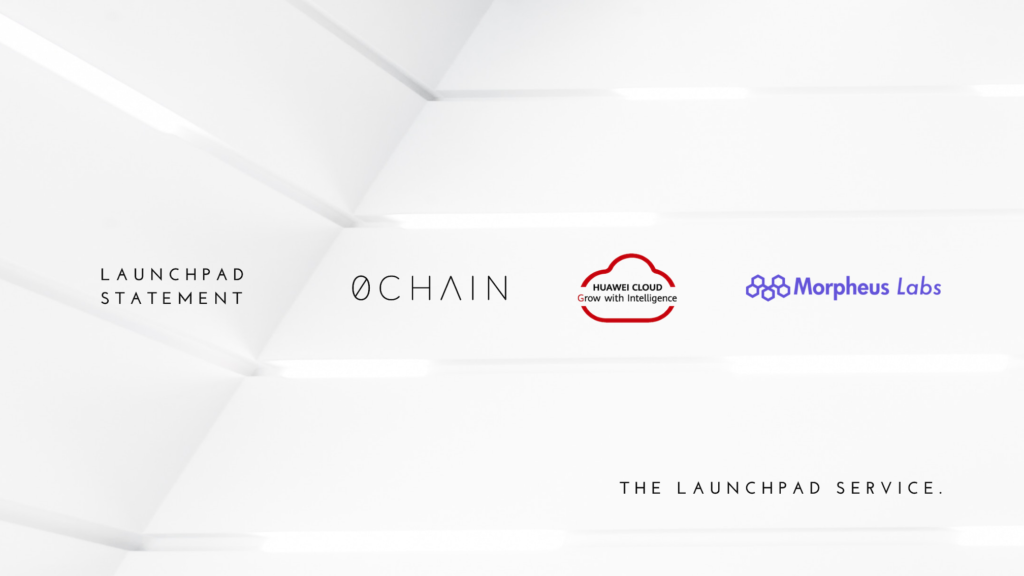 Geeq x HUAWEI CLOUD x Morpheus Labs – Launchpad Statement
Geeq Joins the Launchpad Initiative of Morpheus Labs and HUAWEI CLOUD
Geeq Corporation is pleased to announce its participation in HUAWEI CLOUD x Morpheus Labs signature Launchpad Service, which is dedicated to offering corporate customers key guidance in evaluating enterprise blockchain using cloud services, particularly in Singapore's growing financial sector. Morpheus Labs is an innovator in Blockchain Platform as a Service (BpaaS), based in Singapore,

HUAWEI CLOUD and Morpheus Labs will be hosting its "HUAWEI CLOUD Day: Digitize Finance with Blockchain". The symposium will begin with a welcome speech by Mr Rex Lei, managing director of HUAWEI CLOUD Singapore, to be followed by keynote from Anson Shen, Chief Strategy officer of HUAWEI CLOUD APAC. It will also feature Mr. Bruce Lu , Chief Technology officer of Morpheus Labs to share on "Rapid Development Sandbox ( FSIs)". Speakers and panelists include some of the best known thought leaders in the FinTech space including Mr. Chia Hock Lai, Co-Chairman, Blockchain Association Singapore & Founding President, Singapore Fintech Association, the Chief Risk officer of AMTD Digital , Associate Director of Temasek and solution director from HUAWEI CLOUD.

HUAWEI CLOUD is a leading cloud service provider, which brings Huawei's 30-plus years of expertise together in ICT infrastructure products and solutions. We are committed to providing reliable, secure, and cost-effective cloud services to empower applications, harness the power of data, and help organizations of all sizes grow in today's intelligent world. HUAWEI CLOUD is also committed to bringing affordable, effective, and reliable cloud and AI services through technological innovation.

Morpheus Labs and Geeq have been long-time allies in their vision to enable mass adoption of real blockchain solutions for enterprise customers. We are enthusiastic about Geeq's new activities for the HUAWEI CLOUD x Morpheus Labs Launchpad.
Geeq Corporation CEO, Ric Asselstine                   

"We are absolutely delighted to team up with one of the world's leading tech companies with thanks to Morpheus Labs. By showcasing the real-world advantages, ease of use and usefulness of our Proof-of-Honesty consensus mechanism in Huawei's vast data storage network, we will achieve our shared goal of promoting and educating the larger global audience about blockchain technology and further paving the way for mass adoption."
Pei-Han, CEO of Morpheus Labs                   

"Morpheus Labs is proud to bridge the gap between blockchain and enterprises. This strategic partnership with Geeq, powered by HUAWEI CLOUD exemplifies this collaboration where all parties can harness each other's strengths. We are proud to welcome Geeq onboard as part of the launchpad ecosystem powered by HUAWEI CLOUD that helps blockchain project strategies and formulate solutions that will facilitate useful real world blockchain adoption."
| No | Question | Respondent |
| --- | --- | --- |
| 1 | I saw that for the launchpad – there are quite a few customers/projects. Can you share what Morpheus Labs looks for in a project before on-boarding them? | Pei-Han |
| 2 | Can you tell us more on how Morpheus Labs solutions apply to the real world business, enterprise or educational needs? | Dorel |
| 3 | What new additions to the services offered would you like to add in the future? The launchpad seems to be a good move. Will we see more of it or do you all see the launchpad propelling Morpheus Labs forward? | Pei-Han |
We are looking forward to presenting our solutions at the Huawei Cloud Day on the 28th of October to many of HUAWEI CLOUD's enterprise clients and Singapore's blockchain leaders in the public and private sectors. We invite our Geeq community to sign up to participate in the webinar as well.

— End of Answer —