Develop Web3 Technologies Faster and More Cost Effectively
There is a distinct lack of developers or engineers in the blockchain space, even though blockchain is an emerging technology and there are many blockchains available to use.
For an education institution or provider, utilizing our platform means you do not have to build your development tools and environment, which in turn saves time, cost, and resources. Users are free to explore and build on our integrated blockchain protocols, which vary in features.
By utilizing these different technologies, users can determine which features fit their needs and can build and test applications in various coding languages. This can all be done on our BPaaS.
Our platform is purposefully designed to create a friendly ecosystem convenient for students and professionals to learn the complex environment of blockchain, giving them a head start to blockchain development and propelling them into the talent-hungry blockchain development world.

Save time and
resources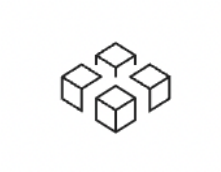 Explore and learn about
different blockchain
protocol
Work alone or learn to
work as a team

Learn to work with
different coding
languages
Bring your project into SEED
Increase your blockchain project visibility with SEED
1. Select the blockchain project
2. Generate link from your project git path

This link is invalid
Please choose a blockchain!
Please input your repo path!
*Guide: First choose your blockchain. Second, post your repo path. Then finally, "Generate link".
Copy the following code into your project "README.md" file

                Copy
                
            

Copied!
ML SEED is a 100% open-source project created to enable a decentralized and better society. Anyone can contribute. Engage with our community today,

Twitter

Discord

Reddit

Github
Become a ML Seed
Advocate