labore et dolore magna eiusmod
consectetur adipiscing elit, sed do eiusmod tempor incididunt ut labore et dolore magna aliqua. Ut enim ad minim veniam, quis nostrud exercitation ullamco laboris nisi ut aliquip ex ea commodo consequat risus Ut mattis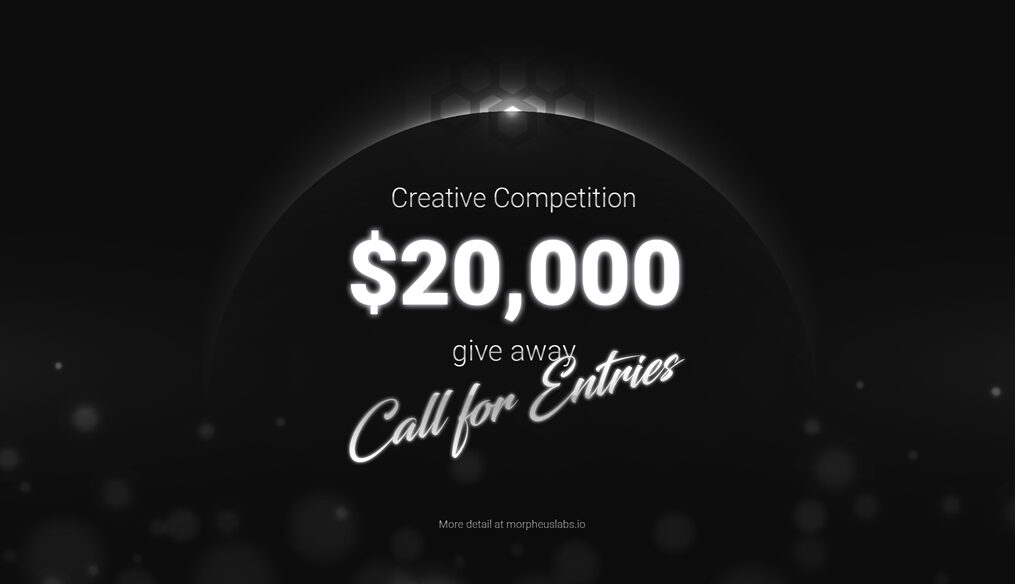 Creative Campaign – Unleash your creativity now. Share a prize pool worth more than USDT $20,000
Campaign Background
Are you a creative person? Do you have a flair for design, writing or research? This is one of the largest giveaways that Morpheus Labs has undertaken. We would like to thank the community for sticking with us throughout the years and this is one of the many methods we plan to give back. 
Objective of Campaign 
Find hidden talents – some of you might discover talents you never knew existed within you.
A way of saying thank you to our community, the blockchain ecosystem and beyond.
Increase awareness of the Morpheus Labs brand. Reaching out to new markets and segments. 
Find out more and participate
Click on this link to view full details:
https://drive.google.com/file/d/19uogCjVmNrdMnJVus03Fi8WQFjEHBUIi/view?usp=sharing
Video trailer for Reference
| No | Question | Respondent |
| --- | --- | --- |
| 1 | I saw that for the launchpad – there are quite a few customers/projects. Can you share what Morpheus Labs looks for in a project before on-boarding them? | Pei-Han |
| 2 | Can you tell us more on how Morpheus Labs solutions apply to the real world business, enterprise or educational needs? | Dorel |
| 3 | What new additions to the services offered would you like to add in the future? The launchpad seems to be a good move. Will we see more of it or do you all see the launchpad propelling Morpheus Labs forward? | Pei-Han |