labore et dolore magna eiusmod
consectetur adipiscing elit, sed do eiusmod tempor incididunt ut labore et dolore magna aliqua. Ut enim ad minim veniam, quis nostrud exercitation ullamco laboris nisi ut aliquip ex ea commodo consequat risus Ut mattis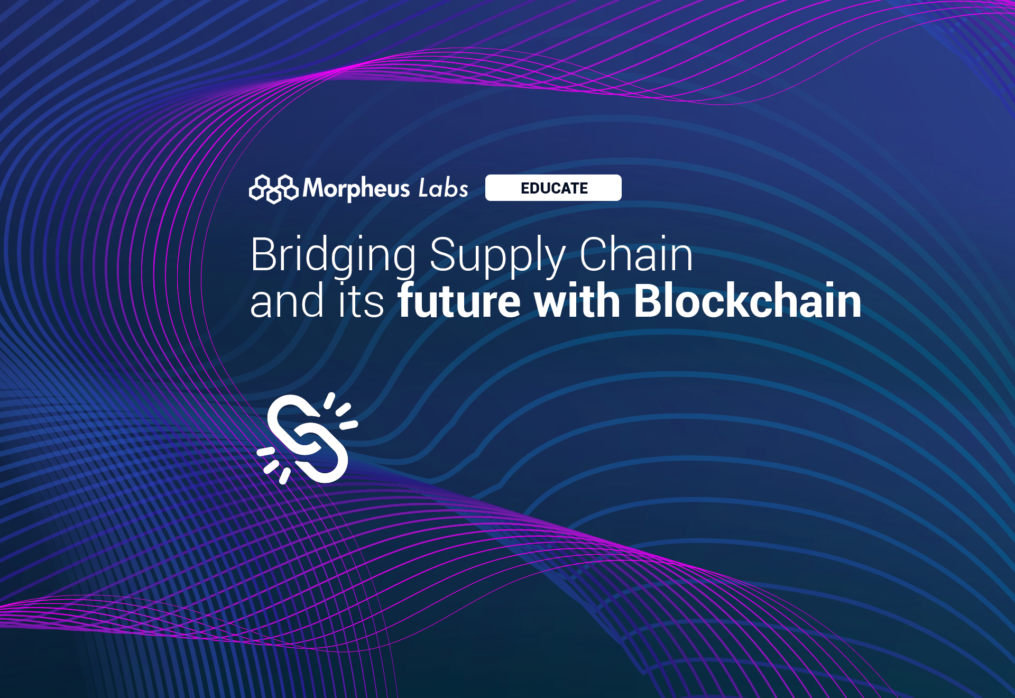 Bridging Supply Chain and its future with Blockchain
Blockchain has been revolutionising and transforming the supply chain of major industries. Let's understand what's the role of Blockchain in Supply Chain and how it can transform Supply Chain
Supply chain management (or supply network or logistics network) is the system of data containing information about the things, goods, and people that are involved in the whole process of training. Companies invest a lot in their digital infrastructure, their computerised enterprise resource planning (ERP), and supply chain management software. Yet, despite their expenditure, they have very limited insight and visibility about the location of their products at any given moment.
The reason for this lack of transparency, in most cases, is the analog gap between all the systems within the company as well as across company boundaries. This problem can be tackled very efficiently with the introduction of blockchain in the supply chain.
With accurate asset tracking, blockchain can cut costs from the supply chain infrastructure and make supply chain management much more efficient. The translation system of blockchain in the supply chain can give the total information on all factors like the source of raw materials, supplier, manufacturer, distributor, retail location, and finally, the customer.
Challenges in Supply Chain Management System
Supply chains are yet to improve their efficiency, audible tracking, and put a hold on exploitative behaviours. There are a lot of challenges in the supply chain. For instance, half the cost of transport accounts for the paperwork in the container industry. An illustrative study conducted by Oceana, the international ocean advocacy organisation, revealed that up to 87 percent of the time, seafood is mislabeled. Moreover, primary consumer goods such as pharmaceuticals, electronic products, products from luxury brands, and so on are more susceptible to counterfeiting and fraud.
With the introduction and implementation of hybrid, public, as well as private blockchain in supply chain, issues like this can be easily taken care of. The impact of blockchain on supply chain management will be massive as they can drastically improve transparency, traceability, as well as accountability to the movement of commodities and goods.
A brand name can be negatively influenced if there is not enough transparency between the customer and the manufacturer. Blockchain ensures provenance tracking of products whose information will be available to all the participants in the system.
Organisations might face sudden risks as the supply chain keeps on expanding. This problem can be handled with blockchain in the supply chain, which will offer scalability and give access to comprehensive database participants.
Supply chain management of most companies is exposed to code of conduct violations as well as frauds. Blockchain technologies like smart contracts enable triggering actions canceling any chances of fraud.
With its powerful tracking characteristics, blockchain minimises costs when it comes to issues like duplicity of products or quality issues by providing an extensive report on each product.
How Blockchain is Revolutionising Supply Chain?
Supply chains have transformed over time, but the companies have failed to upgrade the technology that manages them. Systems such as electronic data interchange (EDI) and XML messaging have stopped being relevant now. Point-to-point messaging systems often have syncing problems that result in inventory that looks like it is two places at once.
With increased costs throughout the supply chain, it is getting harder for profit margins. Supply chain managers are required to keep track of all the supply chain processes to address all the multiple channels that consumers buy products from. So how can we use it to solve these problems in outdated management systems? Blockchain is the answer.
1. Removes the Need for Intermediaries
Blockchain in the supply chain can help make partners of businesses agree upon and share important pieces of information without involving a middleman to check on everything. Blockchains synchronises transactions and data along with the whole network, and all the participants verify the calculations and works of the others. This huge amount of cross-checking in the blockchain is the reason why Bitcoin, which synchronises thousands of transactions over hundreds of network notes each day, is still considered so reliable and secure.
2. Accurate Traceability
Blockchain in the supply chain is more than just an immutable virtual ledger of transactions. This technology can also record product statuses at every phase of the product's lifestyle. It tracks the product from its initial stages of production and manufacture right till the customer buys it.
A popular blockchain in the supply chain example is Walmart. Walmart uses blockchain technology to track and monitor the supply of pork from China. The technology meticulously tracks and records each and every separate piece of meat, from where it came, each step in its journey, up to the sale date to a customer. As a result, the company has complete access to all the data about it, from where it came to where it has gone.
3. Smart Contracts
Businesses can prevent fraud, deceit, and other interruptions by integrating smart contracts into their supply chain management system. A smart contract is a software program that uses blockchain technology to carry out an agreement. A smart contract cannot be tampered with as it works on the basis of its programming and will automatically trigger particular events.
For instance, if the blockchain records that the product has been delivered, the smart contract will automatically trigger payment for it. This is very beneficial to suppliers who face regular problems in payment delay. A good example of blockchain in the supply chain as a Smart Contract is Transactive Grid. This application is created in Ethereum and is based on blockchain as well. The application tracks and redistributes solar power from solar panels within the neighbourhood. It also automates the process of buying and selling solar energy.
4. Transactions are More Transparent
Blockchain technology is all about trust, transparency, and audibility. Traditional banking transactions sometimes take days to process and then have chances of failure to go through. With the help of blockchain, money can be transferred instantly within a few minutes between the buyer and the seller.
Moreover, blockchain records each and every transaction process, which certainly cannot be meddled with. Blockchain stores its information in 'blocks' that are further scattered all over the network. This ensures that all participants of a transaction have the same information. As a result, if anyone of the participants tries to commit fraud, they will automatically be unsynchronised and seen as a threat to the system.
5. Better Product Conditions
Consumer goods like medicine, food, and other products have specific needs and conditions that have to be met while delivering. The storage condition of the product, such as humidity, temperature, or even vibrations, can be recorded according to their needs by sensors, and the information can be stored in the blockchain. The participants of that particular blockchain can be immediately alerted if there is any deviation of these conditions from the norm. Here, a smart contract comes into use. They can be programmed to solve problems like these by triggering actions and doing the needful.
Now that the answer to how blockchain is revolutionising supply chain management is answered, it is obvious how crucial this technology has the potential to be in this domain. Few important industries have already realised the capability of this technology and have started utilising it to their advantage.
How can enterprises implement Blockchain in Supply Chain?
Blockchain has innumerable benefits if it is integrated into supply chain management but how to implement blockchain in supply chain? It is important to approach the implementation of Blockchain carefully to get as many benefits as possible. The following steps can help you do that:
Look at Blockchain use cases and determine if this technology is right for your business or not.
Look for the right Blockchain collaboration partners
Identify the areas that need the implementation of blockchain in your business
Try to aim for data interoperability
Understand the potentials of blockchain as well as its volatility
Test the technology through a pilot program.
Blockchain Use Cases in Supply Chain
Blockchain has been helping multiple industries to bring a digital transformation. Let us look at some of the important, real-life blockchain supply chain use cases:
Streamline Oil Supply Chain
Abu Dhabi National Oil Company (ADNOC) collaborated with the IT Company IBM to launch a pilot program in blockchain supply chain system. The system tracks oil from the oil well right to the customer. It automates the transaction processes as well.
An initiative by Walmart, JD.com, IBM, and Tsinghua University improved food protection and transparency by initiating a blockchain in supply chain program. It has happened several times that retailers are forced to get rid of the entire inventories of produce after an E.coli outbreak as locating the origin of the outbreak takes time. This program will help track where every piece of produce came from and hence reduce wastage.
Fashion Sector with Martine Jarlgaard
Provenance has collaborated with a designer called Martine Jarlgaard to improve transparency in the garments industry. Customers will have information on the quality of the product and if it comes from factories that provide acceptable working conditions.
Louis Dreyfus Co., in collaboration with Dutch and French banks, successfully carried out a blockchain trade of a cargo of U.S. soybeans to a retailer in China. It was much more cost-effective and reduced processing and transaction times and hence was deemed successful.
De Beer, the world's largest diamond producer, took an initiative to stop the production of blood diamonds by announcing its plan for a blockchain supply program. It tracked as many as 100 diamonds right from the mine, to cutter and polisher, and then finally to the jeweler. Information, as well as photos of the diamonds' color, quality, and location, were all updated on the system at each process, ensuring total transparency to the buyer.
Kahawa 1893, a direct trade coffee company, in collaboration with Bext 360, took an initiative to ensure economic equality for women in Kenya in its production chain. The blockchain in the supply chain by Bext 360 enabled better tracking of the production and facilitating payments for all the women coffee producers.
Supply Chain SAAS Middleware
Morpheus Network, a leading Supply Chain SaaS middleware platform seamlessly integrating legacy and emerging technologies. They optimise and automate supply chains and provide shipment and item visibility for safe and secure supply chains, saving companies time and money. Recently, the project has worked with SENASA, the National Food Safety and Quality Service of the Argentine government, to implement the Morpheus.Network solution for animal management and certification using blockchain and IoT technologies.
Final Words
The blockchain technology has only started finding its way into affecting the efficiency of supply chains of major industries. The blockchain domain is expected to grow drastically as companies realise the efficiency and predictability of this technology. This will result in a sudden increase in the market demand for experts in this particular technology. This would be a good time for developers to take up blockchain in supply chain courses and help industries to bring the change. This will provide them with a head start in getting a good position in this blockchain domain.
If you are looking to disrupt the existing supply chain industry through blockchain, there are existing solutions in the market such as Morpheus Network which could solve various complexities found in the Supply Chain / Logistics Industry today. Alternatively, if you're thinking on developing a DApp that could solve other industry's prevailing issues, Morpheus Labs's Blockchain-Platform-As-A-Service (BPaaS)  could facilitate in the development process, enabling you to build, deploy and scale your blockchain-powered application in no time!
Morpheus Labs is a leader in Blockchain-Platform-As-A-Service (BPaaS), offering mission-critical tools, infrastructure, various blockchain protocols, and blockchain use case references for enterprises and developers to build, experiment and manage their own applications effortlessly at minimal cost and time. Armed with relevant capabilities, the platform offers a multitude of intuitive solutions that enables developers and enterprises alike to take advantage of its platform to build effective solutions for various use cases.
Morpheus Labs' purpose is to make it easier and cheaper for people to develop blockchain solutions; empowering businesses to solve the unknowns and complexities in blockchain technology.
Be a part of our community! Join our official group chat on Telegram: https://t.me/morpheuslabs
(Check out our Community Telegram Guidelines.)
Connect with us
LinkedIn | Twitter | Telegram | Facebook | Youtube | Github | Reddit | CrunchBase | Website | Gitter
For more information about Morpheus Labs, kindly refer to our main site at https://morpheuslabs.io/old/ or via email at info@23.108.103.25