labore et dolore magna eiusmod
consectetur adipiscing elit, sed do eiusmod tempor incididunt ut labore et dolore magna aliqua. Ut enim ad minim veniam, quis nostrud exercitation ullamco laboris nisi ut aliquip ex ea commodo consequat risus Ut mattis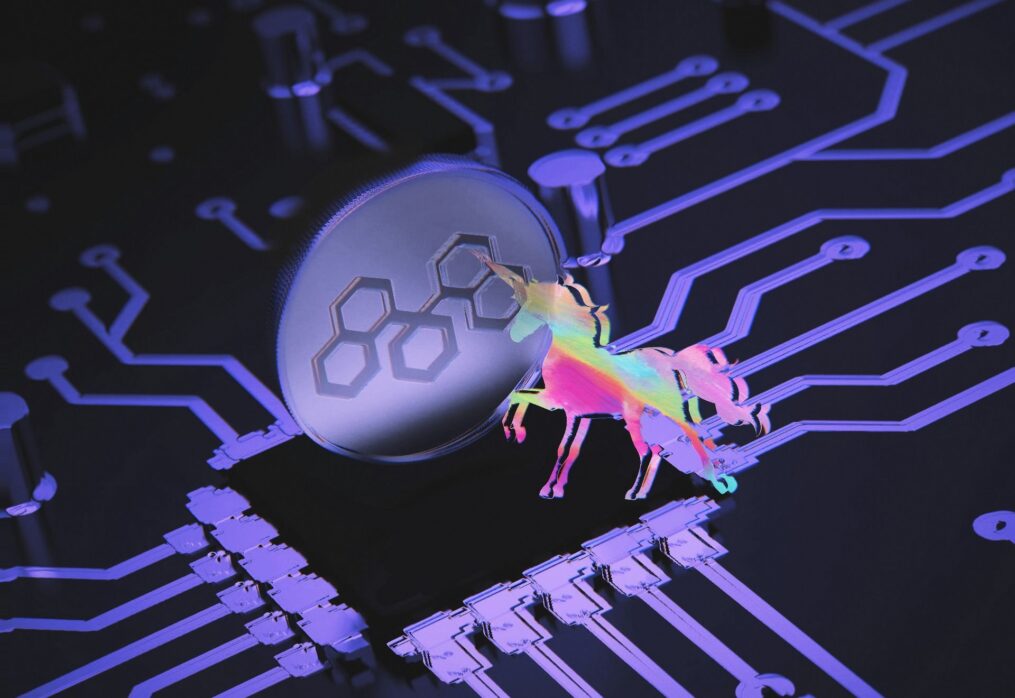 The Ultimate Guide to Trade MITx tokens on Uniswap Exchange — Learn with Morpheus Labs
Disclaimer: Kindly note that this article is a brief overall view of Uniswap and how you can trade MITx on the platform. For a more comprehensive guide on the exchange, refer to Uniswap.org. Morpheus Labs will not be responsible for any action arising from the use of this article.
Here's a tutorial on how to buy Morpheus Infrastructure Tokens (MITx), or more popularly known as Morpheus Labs tokens (MITx) on Uniswap exchange.
Did you know that other than providing Blockchain solutions for other aspiring businesses or individuals, Morpheus Labs has its own token that is being publicly traded online?
If you are thinking of getting your hands on cryptocurrencies such as Morpheus Labs tokens (MITx), you would need to trade on reliable centralised exchanges (e.g. CEXes like Kucoin, Binance, Bitmax, etc.) or Decentralised exchanges (DExes) like Uniswap.
However, as the old saying goes, "Not your keys, not your tokens". Decentralised Exchanges offer much better security and ownership to your crypto-assets as you are in full control of your portfolio. Hence, choosing a good crypto exchange is essential for those who care about their cryptocurrency funds.
Today we will be looking in-depth on the most popular and go-to Decentralised exchange known as Uniswap, and how you could safely and easily trade MITx on the leading DEX in the space today.
Prologue
For a start, decentralised exchanges have advantages over their centralised counterparts, such as reducing hacking, mismanagement, hefty fees, and so forth. The main drawback for DEXes includes lack of liquidity which, in crypto terms, means a lack of money volume, making it harder to trade and move markets.
Thanks to the growing support from prominent blockchain and Decentralised Finance (DeFi) projects, Uniswap has enjoyed exceptional growth this year. The reason that many projects and investors have hopped onto this particular DEX is that it managed to address the liquidity issue, which can be a gamechanger in the realm of decentralised exchange. Traders can now exchange (or swap) smoothly on Uniswap.
Brief Overview of Uniswap
What is Uniswap
Uniswap is based on the technology of Ethereum (ETH) – one of the world's most traded cryptocurrencies. The DEX allows sellers and buyers to swap ERC-20 tokens freely without the need for KYC or other privacy-intrusive legal processes.
"An ERC-20 token is a blockchain-based asset with similar functionality to bitcoin, ether, and bitcoin cash: it can hold value and be sent and received.
The major difference between ERC-20 tokens and other cryptocurrencies is that ERC-20 tokens are created and hosted on the Ethereum blockchain, whereas bitcoin and bitcoin cash are the native currencies of their respective blockchains."
Unlike centralised exchanges, Uniswap's primary aim is to build the exchange around the community, eliminating fees like the middle-men or platform. Uniswap uses basic demand and calculations that form the crux of the exchange. You can buy, sell or simply provide liquidity to a token of your choice (ie. MITx) using Uniswap.
Why Uniswap
Uniswap balances out the value of tokens by swapping tokens (ETH / ERC20 – the token you are looking to trade), based on the demand and supply on the exchange. It swaps the token based on how much people want to buy / sell.
For instance, when the supply of MITx decreases while ETH rises, this creates a "demand" — lower pool of MITx will result in higher price of MITx.
Fortunately for the Morpheus Squad, there has already been a contract for MITx on Uniswap, therefore you can continue to trade in the existing pool.
Brief guide on buying MITx on Uniswap
At the time of writing, Morpheus Labs has a market capitalisation of more than USD $6 million and more than USD $1 million trading volume. Most MITx investors have chosen Uniswap as the preferred exchange platform to trade MITx.
Contrary to popular belief, it is possible for anyone to trade on Uniswap. In the following paragraph, we will be going through 4 simple steps which could get you to make your first MITx purchase in no time.
Connect & Swap
Step 1: On the Top right corner of the Uniswap website, locate the "Connect to Wallet" button, click it to reveal a Popup box as shown in the screenshot below. Select your preferred Ethereum wallet application to connect your wallet with Uniswap.
Step 2: Click on the "Swap" menu located at the header, and input the MITx contract address (0x4a527d8fc13c5203ab24ba0944f4cb14658d1db6). If correctly inputted, the MITx icon will then appear. Click on "MITx" to start trading with ETH.
IMPORTANT: Anyone can create and name any ERC-20 token on Ethereum, including creating fake versions of existing tokens and tokens that claim to represent projects that do not have a token. Similar to Etherscan, Uniswap automatically tracks analytics for all ERC-20 tokens independent of token integrity. Please do your own research before interacting with any ERC-20 token, and ensure that the contract address is an authentic one (e.g. MITx — 0x4a527d8fc13c5203ab24ba0944f4cb14658d1db6)
Step 3: Choose the amount of ETH you want to exchange with MITx and click "Swap".
Step 4: The Swap will commence automatically based on the stated time indicated in the popup message that follows after Step 3.
These steps shown above is a summary on how you could buy (or Swap) MITx with ETH. If you do wish on swapping MITx for ETH,  this four-step process applies as well (with the exception of choosing From MITx to ETH in Step 1).
Providing MITx Liquidity
Apart from trading on Uniswap, you may also wish to provide liquidity if you do plan on becoming a Liquidity Provider (LP) for the project that you're rooting for (e.g. MITx). Passive LPs are token holders who wish to passively invest their assets to accumulate trading rewards.
Similar to trading MITx, you will start the process by connecting your wallet with Uniswap, followed by clicking on "Pool" & "Add Liquidity"
Choose the market that you wish to provide liquidity, or add in the token contract address (ie. MITx Contact Address : 0x4a527d8fc13c5203ab24ba0944f4cb14658d1db6 ) and the amount of token you wish to "Invest".
Once you've decided on the amount to stake for liquidity, click "Approve MITx", "Supply" and finally "Confirm" to confirm the process.
Summary
For a more elaborated overview of how it works, you might want to check out Uniswap's official guide. Below is a brief ecosystem map of Uniswap.
Why Uniswap is a good choice
Decentralised benefits with volatility advantage
Trade basically any ERC-20 token, including MITx
No permission is needed and contracts can be established
Buy, sell or provide liquidity
Simple, straightforward math and calculations (basic demand-supply)
Drawbacks
Basic knowledge of ETH, wallet link is required
Have to be based of ETH technology
Browser / platform compatibility
Morpheus Labs is a leader in Blockchain-Platform-As-A-Service (BPaaS), offering mission-critical tools, infrastructure, various blockchain protocols, and blockchain use case references for enterprises and developers to build, experiment and manage their own applications effortlessly at minimal cost and time. Armed with relevant capabilities, the platform offers a multitude of intuitive solutions that enables developers and enterprises alike to take advantage of its platform to build effective solutions for various use cases.
Morpheus Labs' purpose is to make it easier and cheaper for people to develop blockchain solutions; empowering businesses to solve the unknowns and complexities in blockchain technology.
Be a part of our community! Join our official group chat on Telegram: https://t.me/morpheuslabs
(Check out our Community Telegram Guidelines.)
Connect with us
LinkedIn | Twitter | Telegram | Facebook | Youtube | Github | Reddit | CrunchBase | Website | Gitter
For more information about Morpheus Labs, kindly refer to our main site at https://morpheuslabs.io/ or via email at info@23.108.103.25