labore et dolore magna eiusmod
consectetur adipiscing elit, sed do eiusmod tempor incididunt ut labore et dolore magna aliqua. Ut enim ad minim veniam, quis nostrud exercitation ullamco laboris nisi ut aliquip ex ea commodo consequat risus Ut mattis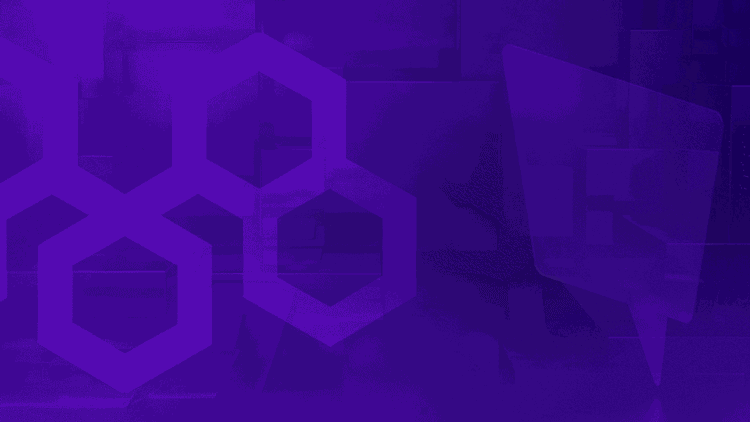 September 2021 Internal #AMA Recap
This edition of Morpheus Labs internal AMA was held on 29th of September 2021 @ 5pm (SGT) / 9am (UTC).
Hello community, thank you for joining our monthly AMA session. The October edition is a quick fire session compared to the rest of the other AMA. If you've joined us in our previous community AMA, welcome back to another edition of the much-anticipated Telegram session in which our core team will answer some of the most commonly asked questions about Morpheus Labs.
Main Takeaways
Importance of the tokenomics and how will it be used to further the development of the project
How the tokenomics will help Morpheus Labs scale and grow the business. A general roadmap for the upcoming future for transparency and strategic planning.
Morpheus Labs addresses on issues and debunks myth of "high-sell pressure" and more. Morpheus Labs are built on core fundamentals with a robust and growing ecosystem.
Exciting launch / services with one of the largest brands, growing and scaling the business with them, together.
Glimpse onto what are the plans and pipelines in the upcoming future. Some are already in progress.
Tokenomics to be released separately from this AMA ( in a separate document )
Kindly Take Note:
These plans may be subjected to changes due to swinging nature of this industry and market.
Tokenomics report will be released on our website on 1st of October 2021 (SGT). The report will look at the when and how the tokens will be strategically utilized in the upcoming future. Be sure to look out for it.
AMA Questions                   
Pei-Han – CEO / Dorel – CIO / Bruce – CTO 
| No | Question | Respondent |
| --- | --- | --- |
| 1 | I saw that for the launchpad – there are quite a few customers/projects. Can you share what Morpheus Labs looks for in a project before on-boarding them? | Pei-Han |
| 2 | Can you tell us more on how Morpheus Labs solutions apply to the real world business, enterprise or educational needs? | Dorel |
| 3 | What new additions to the services offered would you like to add in the future? The launchpad seems to be a good move. Will we see more of it or do you all see the launchpad propelling Morpheus Labs forward? | Pei-Han |
Question 1 – Answered by CTO, Bruce
When is the tokenomics going to be released? Is this the plan on when the tokens will be released and the schedule of it? If so, what are the plans to ensure that tokens will be utilized to good use?

The tokenomics report is going to be released by the end of September / 1st day of October. The tokenomics report will show the key business / product milestones and the details (approach / schedule) of token distribution / release in the next few years.

Some background recap here. The goal of the project ICO was to build the Morpheus Labs Blockchain Platform as a Service (BPaaS, now it is called ML SEED platform) which has already been achieved. Our BPaaS platform has received awards from Slingshot 2020 Startup Competition and Huawei Spark 2020 Global Startup Competition. The platform has been validated and is being used by customers and users for blockchain training, workshop, hackathons and dapp development.

The next stage is to further promote blockchain adoption, grow the business and the MITx ecosystem. This requires an evolved tokenomics with governance to be in place to ensure tokens will be utilized not just for business growth, but also help increase market attention, increasing token utility and controlling velocity.

Tokens for Morpheus Labs can and will be used for all of our services. This includes our ML SEED platform, campaigns, services such as our new marketing initiatives with Huawei; and other usage and value-added services.

For example, developers who want to use our platform must first subscribe to have an account and use the tokens in order to utilize it. Likewise for other projects / customers that want to engage our services. Furthermore, there are plans that are ALREADY in the pipelines to allow stakeholders, developers, customers, etc to be rewarded and enjoy special privileges when they utilize the tokens. And more marketing campaigns will be planned and executed.

We understand that many people in this industry are edgy as the majority of the projects on the market have no real utility. That is why we focus on the fundamentals of it and bring real business solutions and valuable partners to the ecosystem. Releasing this new tokenomics as a starting point, we will be entering a new era and our marketing, go-to-market focus will be on our core market segments; such as developers and real world blockchain solutions (business fundamentals).

— End of Answer —
Question 2 – Answered by CTO, Bruce
The tokens release, will it cause sell pressure? Will the team sell it one shot or dump it on the holders? What exactly is this tokenomics about?


This is a very good question. What exactly is this tokenomics about? I have shared some info about this tokenomics report in the previous question, and I will add some additional info here.


Every project will have a tokenomic outlay on its token model, when and how the token will be utilized. Different projects may introduce different types of tokens, such as security, utility and governance tokens. In recent years, there are newer types of hybrid tokens, tokenomics theory and practical mechanisms are also evolving.


For Morpheus Labs, our tokens are utility tokens with a fixed max and total supply. However, we have been exploring possible enhancements inspired by the new generation of tokenomics used in DeFi and dApp projects. The purpose of this tokenomics report is to let the public know how and what the tokens will be used for, how to grow the token usage through business growth, and the possible enhancements in the tokenomics (this is on top of tokenomics in the white paper and tokenomics article on Medium). Some of the examples of tokenomics enhancement, innovative staking campaigns, lock and burn for incoming transactions, implement a new reward token, implement decentralized network of services (e.g. infra services, app services).


For those who have been with us since the ICO times, we raised about USD $6 million (Eth based on ~ $850 during the time, after which the price dropped, hence the amount is relatively lower). Regardless of extensive resources required in product development and marketing, we have achieved the ICO goal to develop and roll out our BPaaS platform. The platform has received awards, been used and validated by customers and renowned partners. While we are still in the clear and have a good runway, it is time to publicise our evolved tokenomics for the next chapter – further grow the business and the MITx ecosystem.


In the tokenomics, we have charted out how the tokens will be released, what, where and how it will be strategically utilized. This includes allocation for the;



marketing
research & development,
branding, products enhancements,
Community and target segments,
overseas expansion (if permitted),
corporate social responsibilities,
team allocation,
implement tokenomics enhancements
Among others
Morpheus Labs does this to ensure that we have foresight and be prepared for the future. We believe in being forward-thinking and being prepared for the future. Having a clear runway and open anticipation is healthy for all our stakeholders.
Will there be high sell-pressure? The answer is NO. The tokenomics has been executed all the while,  this tokenomics report will share with the stakeholders the next 3 years plan for the enhanced tokenomics with more budget for marketing and campaigns which will help reach out to more potential community members and bring more positive outcomes.
WIll the team sell it at one-go or dump? The answer is NO. See above for why tokens will be released. In principle, the tokens will only be released with amounts at a pace that will balance and support the overall health and growth of the tokennomics.
What is this tokenomics about? It shows the details of the enhanced tokenomics and how and when tokens will be released and distributed. It is to ensure that the company is foresighted and the team has a meticulous plan for the next chapter of the project. Morpheus Labs is here to stay. Watch this space.
— End of Answer —
Question 3 – Answered by CTO, Bruce
September was a welcome month, I have seen that the team has had quite a busy month with Polygon, Quickswap, campaigns, partners have been mentioning about Morpheus Brand. This is good and certainly the community knows this – But what about developers? Aren't there going to be a campaign as mentioned a few times? Developers are your main customers right?

We are happy to see our efforts to launch various business and marketing campaigns have started bringing in positive outcomes.

Take this opportunity, some further updates for the related campaigns and initiatives.

(1) Campaign staking with enhancements is aiming to be launched in Nov.

(2) Gasless Swap tool – Morpheus Dev team has done the development based on a fork version of Sushiswap. MITx token is default white listed token in this Swap tool. This will be released as an open source project for communities to continue to pursue their own goals. Morpheus Labs dev team can participate and provide technical support when needed.

(3) As part of the MITx multi-chain initiative, technically, MITx has been listed on the Binance Smart Chain via Anyswap bridge. This is also to prepare to list MITx on Dex on the BSC network.

(4) MITx on Polygon will be accepted for SEED platform subscription. This will improve the user experiences (faster processing and lower the gas fee) when using MITx to pay subscription.

Back to the question. Yes, developers are our main customers and users. Whether they are individual users, or users within enterprises. We have been evolving our platform features, enhancing user experiences for the developers, but we know we need to do more to attract and incentivize developers to join our developer community and contribute to the growth of the ecosystem.

We are planning developer campaigns with seed funding of 500K USD (in MITx token) over 12 months to grow the developer community, create more dapps using ML SEED platform and curate projects that can use MITx as utility tokens. The developer campaigns can and will be further extended to have joint campaigns with our blockchain partners to further grow the MITx ecosystem.

The network effect will be expected – the more developers using the platform, the more dapps will be created, and the more MITx tokens will be demanded.

We will share more information about the developer campaigns.

— End of Answer —
Question 4 – Answered by CIO, Dorel
How will staking work? I have read / heard somewhere that staking will be available at the end November, any hints to that?

We have successfully completed the Campaign Staking beta test on the Polygon network. And we are working on the enhancements based on the valuable feedback received from the beta test participants. We are targeting to release the first staking campaign on the Polygon network by the end of November. The first campaign is to incentivize community members to sign-up on ML SEED platform. More details will be shared before the campaign starts.

— End of Answer —
Question 5 – Answered by CTO, Bruce
Does Morpheus Labs intend to create its own blockchain / network in the future?

This is a long awaited and interesting question :).

Since Day1, from the ICO token distribution document, we envisaged that a consistent token part will be utilized to support R&D initiatives. Among R&D initiatives, yes, there is a study related to having a Morpheus Labs' own decentralized protocol.

for computing capacity provisioning. In short, the idea is to allow anyone with a good PC, Laptop, Cloud Instance, VPS and bare-metal to publish their hardware capacity into ML SEED and doing so they become Morpheus Infrastructure Nodes eligible to be rewarded for its capacity usage by other platform users. It means to allow ML SEED users with no extra hardware and IT skill, to use the published-ready plain vanilla nodes and on top create other blockchains (eg. node validators, node archive, mining nodes…) or to use that computing for their own apps (eg. DeFi, Asset Creation…).

We will release more information about this if the study will show good results and the concept will be in a mature stage.

— End of Answer —
Question 6 – Answered by CIO, Dorel
With regards to Bpaas, cloud security issues may be of paramount concern. Please tell us more about your security infrastructure

I come from long experience in the Banking Industry. Even Banks are now using cloud services for their daily ops. Cloud providers are committed to security defense, policy enforcements , industry certifications and subject to 3rd party audit. It is now the new normal for cloud providers.

Nevertheless, depending on customer preference and how critical business function is, in ML SEED BPaaS we are focused on keeping data private and safe across customer preferred infrastructure, applications, and platforms. For example, a customer has options to store the permissioned blockchain secrets in cloud key management service (KMS), in hardware KMS or on its own. A blockchain node can be deployed in the cloud of preference (eg. AWS, Huawei…) or on premises.

With the token release we will plan a budget for tech-bounty and security bug-bounty as well. Campaigns that will require the dev community members to register in the platform and execute various known techniques to identify flaws or bugs.

— End of Answer —
Question 7 – Answered by CEO, Pei-Han
From what I see, Morpheus Labs have solid products and partners. Especially with brands like Huawei. But what about marketing and branding, will there be special market and branding plans for the Morpheus Labs brand in whole?


Marketing and branding is something that all businesses will give attention to. At Morpheus Labs, we believe in core fundamentals and engage in with valuable partners to grow our ecosystem. This itself is considered part of our branding. This being said, our recent collaboration with Huawei Cloud is about providing blockchain projects the right environment and platform to reach out to new target segments and audiences. 
Part of this offering will also see brand shout-outs for Morpheus Labs and Huawei from our customers and stakeholders. More of this would be covered in later questions and/or when the full details with Huawei go-to-market service is officially announced. 
Inline with the tokenomics we have in place that my colleagues, team have been covering in this AMA and the past few weeks, there have been plans in place that are already in the pipelines. This tokenomics will allow the team to make strategic decisions that will greatly enhance the position of the company for the long haul; which will alleviate potential fears that our stakeholders in the community might have.
For example, Some of the following are already in the process. Please note that these are still fluid. The timeline and the final decision whether to launch these will be subject to changes at any point of time. 
Major rebranding such as website
Corporate Videos
Increased collaborations with reputable partners and projects
Focus on core segments such as developers and community 
Increase exposure of social media noise
As mooted; CSR outreach
As mooted; North Asia expansion 
As mooted; New growth team 
To answer your (community) questions; the short answer is Yes. There are certainly plans to carry these out and as mentioned, the tokenomics for the token release will provide and allow the team to strategically optimise. Remember, Morpheus Labs is in for the long haul. Not a matter of if, but a matter of eventually.
— End of Answer —
Question 8 – Answered by CEO, Pei-Han
What is the MOU with Huawei? Is it part of the Morpheus solutions and how will this increase the utility of the token. WIll it drive demand for it?

As per above question, our recent collaboration with Huawei Cloud is about providing blockchain projects the right environment and platform to reach out to new target segments and audiences.

Part of this offering will also see brand shout-outs for Morpheus Labs and Huawei from our customers and stakeholders. More of this would be covered in later questions and/or when the full details with Huawei go-to-market service is officially announced.

One of the beauties of having our own MLSEED platform and also a go-to-market initiative service is that we will have increased utility of tokens over time as we scale and grow our core business. Every developer who uses our platform has to use our tokens. Furthermore, with the new initiative (which by the way has good response), new onboarded customers aka. Clients and blockchain projects have to pay us using our tokens.

Moreover, as we continue to scale, grow and increase our ecosystem, there would be additional benefits for stakeholders to hold and utilize our to unlock more features. I can personally understand the potential issue for this question, whether there is utility.

To summarise for the community and all; yes, there will definitely be a demand and usage (utility) for our token in time to come as our business progresses and pick-up. Remember, we are here for the long. Progress can be measured and we would not be able to attract world-class names and partners onboard our ecosystem if our fundamentals are not there.

— End of Answer —
Question 9 – Answered by CEO, Pei-Han
Can you elaborate a little bit more on collaboration with Huawei? In specific, what does "common marketing strategy" mean?

I see that this question is similar to the one above. As a business, no matter which industry we may be in, businesses and companies will always find stakeholders who are able to complement their offerings. No business or company who wants great success can survive alone. Every successful business and/or company will always have core stakeholders and an ecosystem that allows them to thrive. To leverage and fast track growth and capture the market.

One of Morpheus Labs core partners and stakeholder in this case is Huawei Cloud. And likewise, we are also part of the Huawei Cloud ecosystem. Together, we are able to complement each other, leverage on each other's strength, tap onto resources, optimize our strategies and scale together.

To better phrase it in our context, we have common end goals and desired outcomes. Common "marketing" is just one of them. We are also having joint initiatives  to push forward to grow users and customers.

If you are interested to know more, follow us on Twitter, LinkedIn and our Telegram. Soon we will release more news with regards to this.

Lastly, we want you, our beloved community, to help spread our brand on your social media sites like Facebook, Linkedin, Twitter and Instagram. A simple shoutout per month per person makes a huge difference. Never underestimate the power of the collective.

— End of Answer —

Thank you all for taking the time to participate in this AMA. Morpheus Labs would like to give special thanks to our valued community members and stakeholders. Thank you to all involved and we look forward to the next AMA.