labore et dolore magna eiusmod
consectetur adipiscing elit, sed do eiusmod tempor incididunt ut labore et dolore magna aliqua. Ut enim ad minim veniam, quis nostrud exercitation ullamco laboris nisi ut aliquip ex ea commodo consequat risus Ut mattis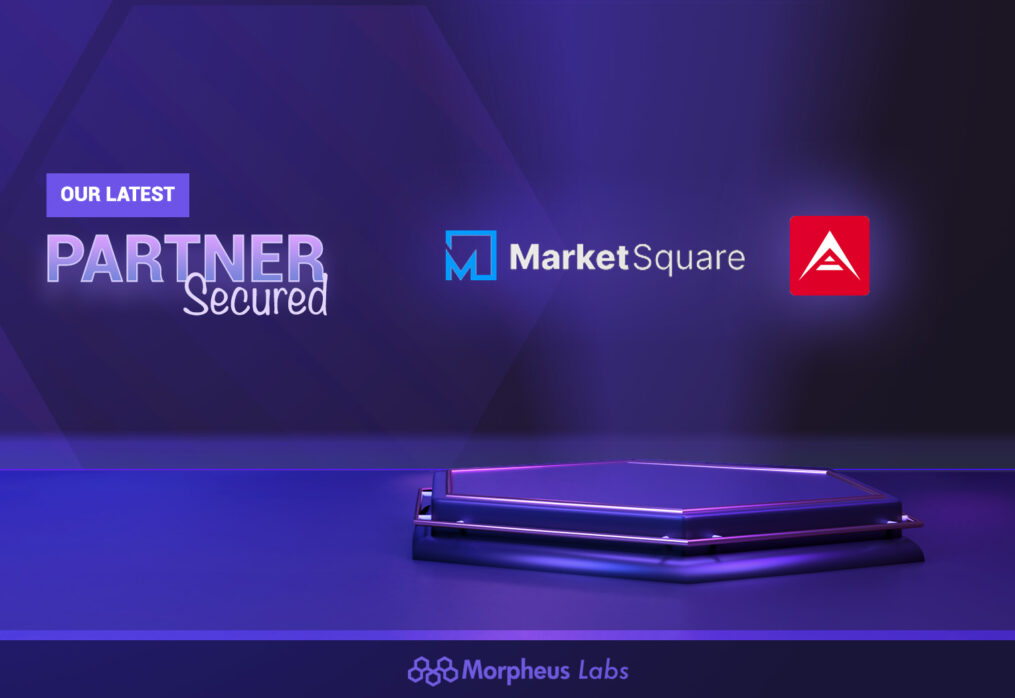 Morpheus Labs is joining Ark's MarketSquare as part of a industry-wide initiative
Today, we're proud to join MarketSquare program, as part of a growing list of reputable blockchain companies who are included into the list of this ambitious project by Ark Blockchain.
"We are incredibly excited at MarketSquare to be including projects that are focused on creating innovative applications that are training the next generation of web 3.0 developers. We are looking forward to giving Morpheus Labs a platform where they can reach aspiring and current devs within our industry and provide them with the tools necessary for success."
Morpheus Labs will have our very own project page on MarketSquare where we will commit in sharing our latest insights and highlight information about our project, their services and more!
Fancy trying out the awesome MarketSquare Beta? Be sure to sign up at their official site — 
MarketSquare.io
 and subscribe to their 
YouTube
 channel for an upcoming video about Morpheus Labs.
What is Morpheus Labs?
Morpheus Labs is a Singapore based blockchain platform service provider, offering powerful tools, scalable infrastructure and ready-to-use templates for enterprises and blockchain developers. Morpheus Labs also utilizes cloud capabilities to allow building, deploying and managing of innovative applications with cost and time efficiencies. The platform offers a multitude of intuitive solutions that enable developers and enterprises alike to take advantage of its platform to build effective solutions for various use cases.
Morpheus Labs product called SEED, is also purposefully designed to create a friendly ecosystem convenient for students and professionals to learn the complex environment of blockchain, giving them a head start to blockchain development and propelling them into the blockchain development world.
With more than 25 stacks, 9 programming languages and 9 blockchain protocols to play with, students from all over the United States and Europe leverage Morpheus Labs SEED in hackathons at their own universities, powering over 200 weekend-long invention competitions that inspire innovation and cultivate communities to more than 65,000 students around the world each year.
| No | Question | Respondent |
| --- | --- | --- |
| 1 | I saw that for the launchpad – there are quite a few customers/projects. Can you share what Morpheus Labs looks for in a project before on-boarding them? | Pei-Han |
| 2 | Can you tell us more on how Morpheus Labs solutions apply to the real world business, enterprise or educational needs? | Dorel |
| 3 | What new additions to the services offered would you like to add in the future? The launchpad seems to be a good move. Will we see more of it or do you all see the launchpad propelling Morpheus Labs forward? | Pei-Han |