Enabling Web3 Transformation
Build and deploy Web3 Solutions faster with End to End low-code Platform, multi-chain and off-chain Automation and AI-Powered technology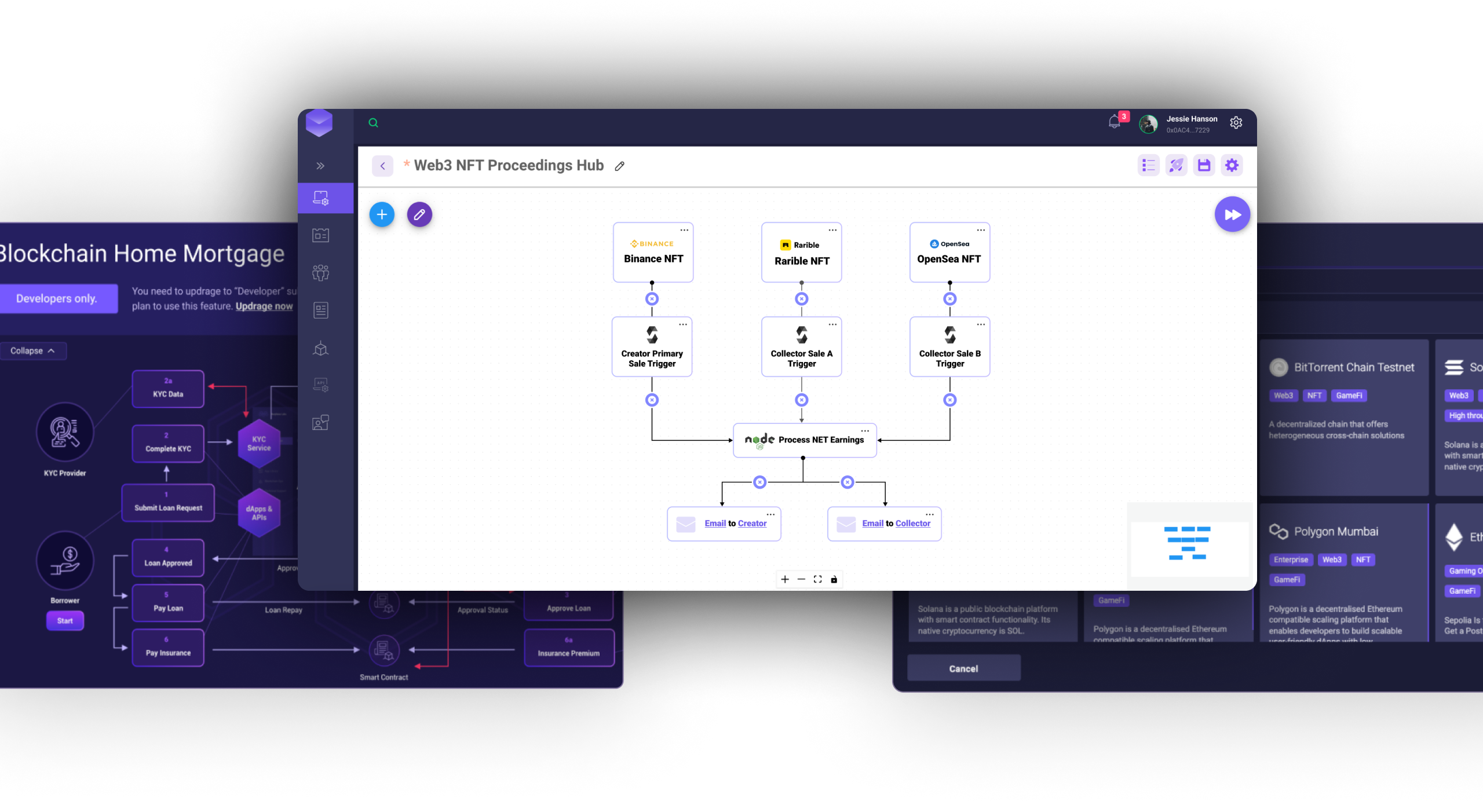 Working Closely with Leading Brands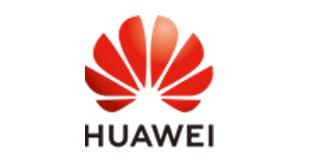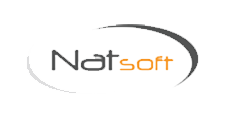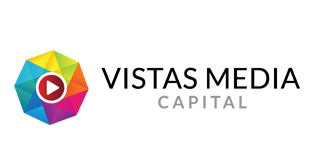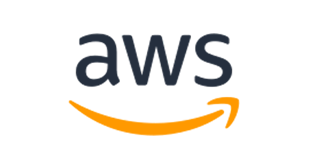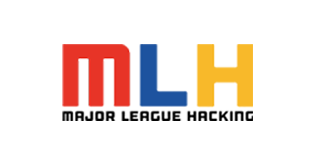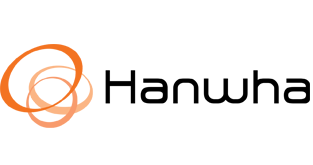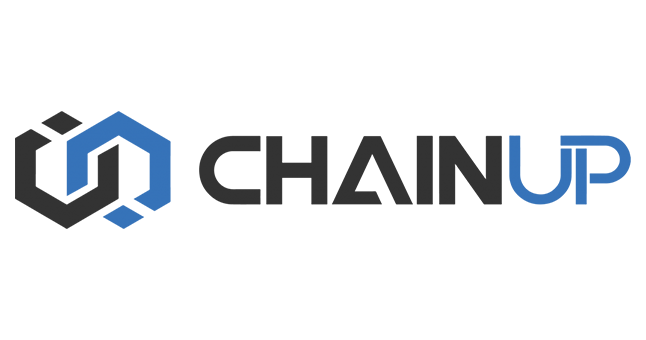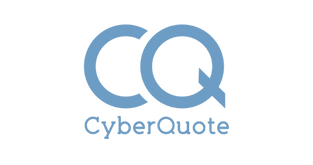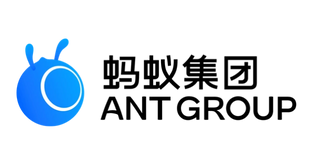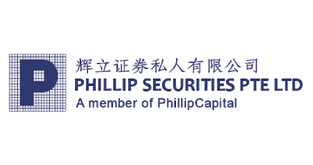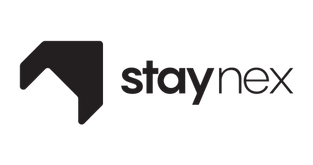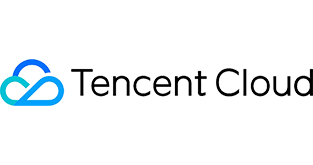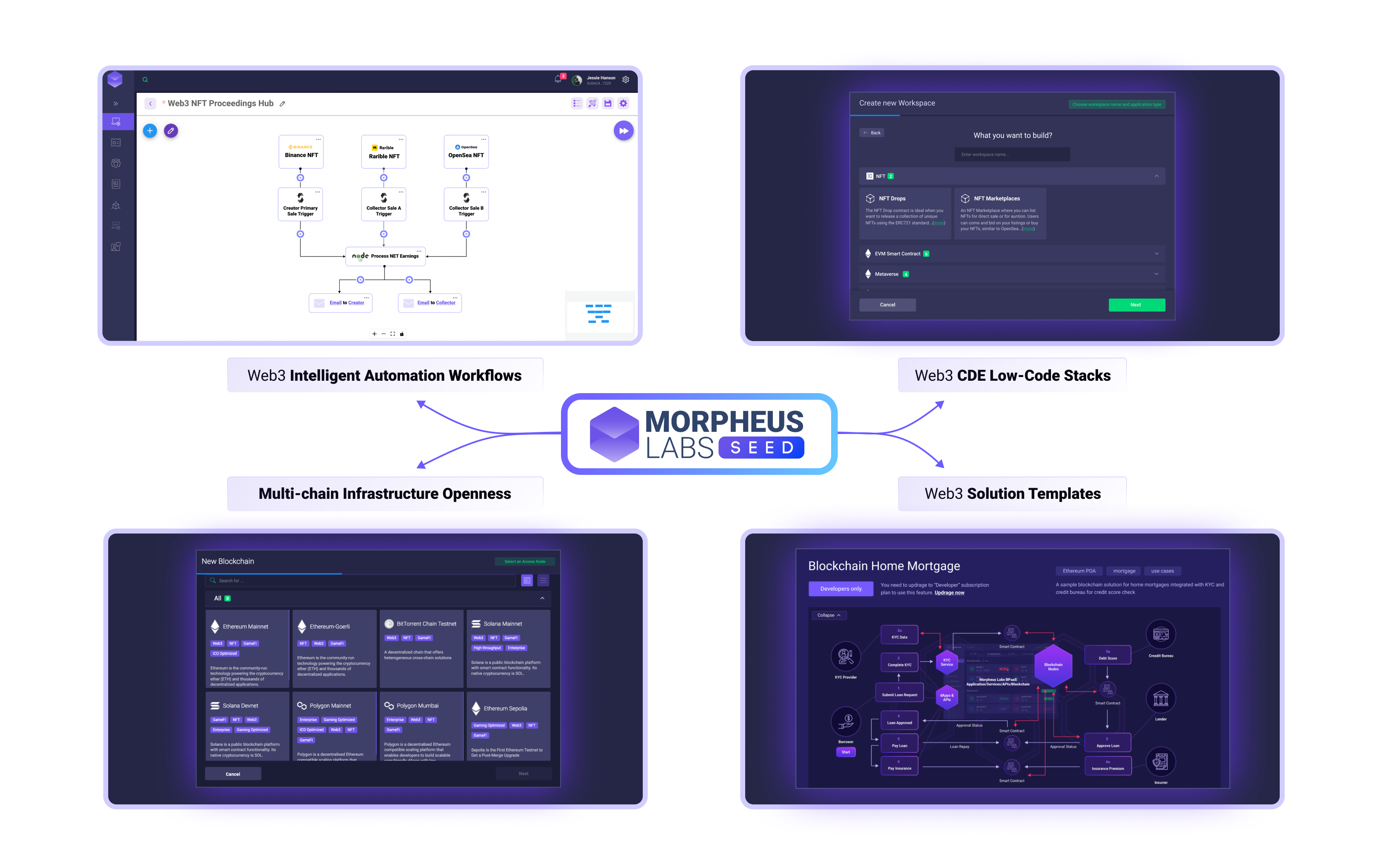 Industry-leading Web3.0 Development Platform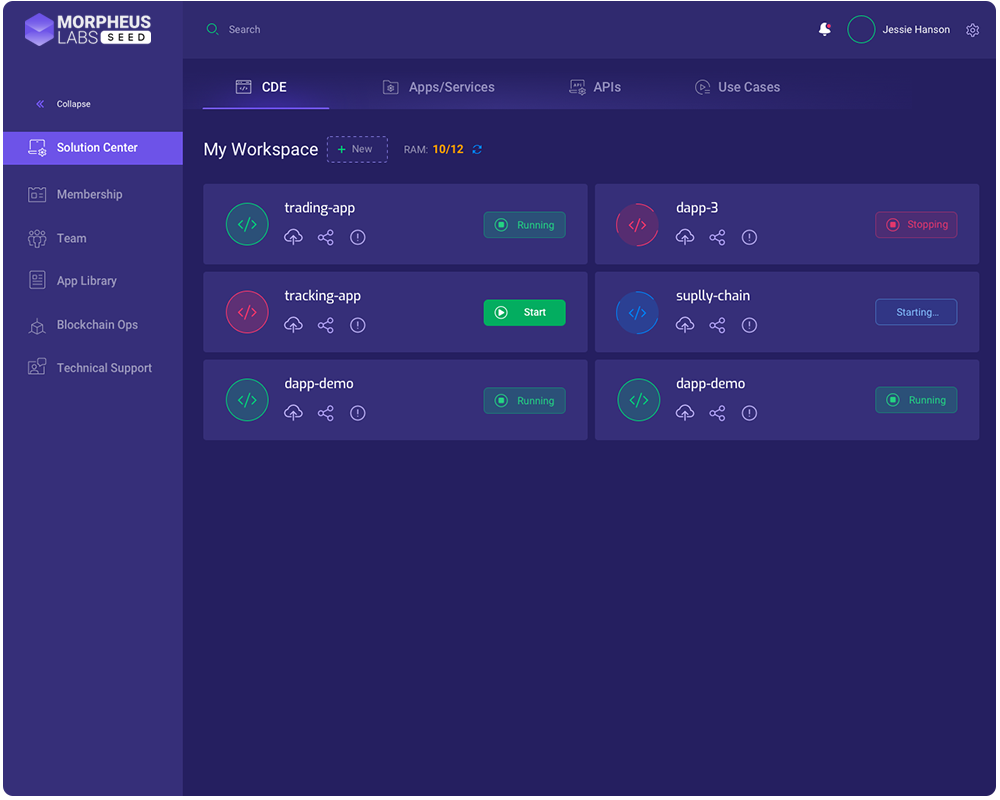 Supercharge your development lifecycle with our Solution Center. The solution center comprehensively covers the development, testing, deployment, run, and scale applications across physical, virtual, and distributed ledger technologies environments. Create, test, deploy and scale across numerous environments for your next project.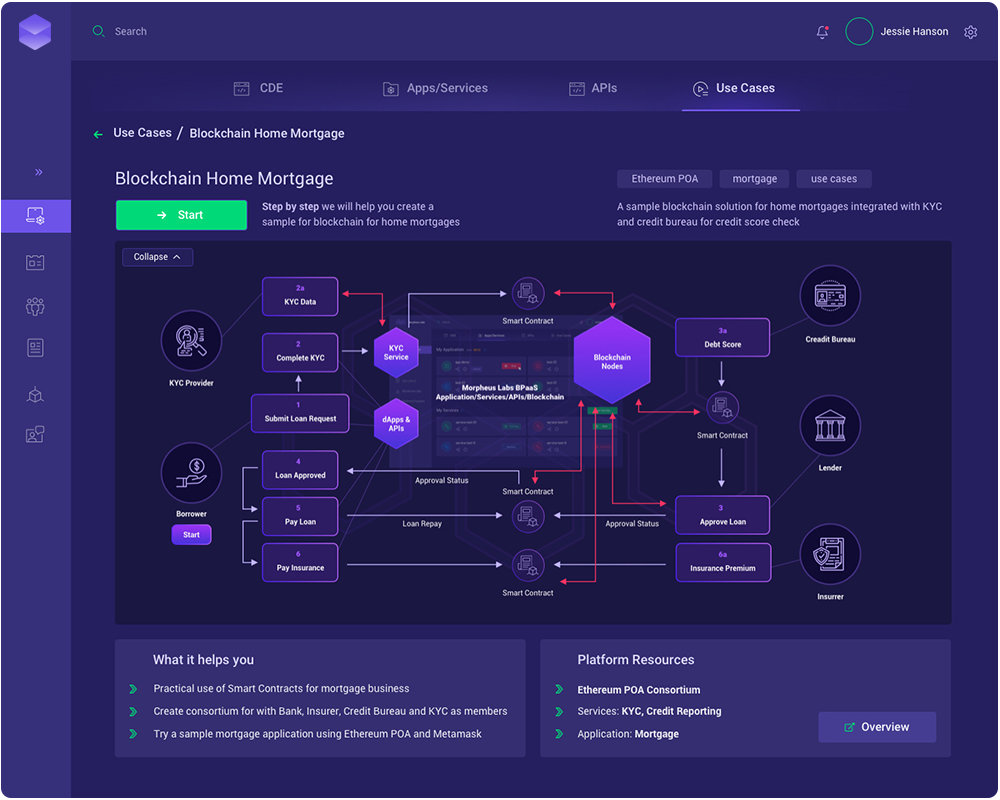 Use Cases are like playbooks to help accelerate the adoption and the development of existing solutions. The Use Cases work as task-based graphic workflows that help visualize processes and automate deployments, connecting disparate platform tools and infrastructure components in a seamless and process-based use.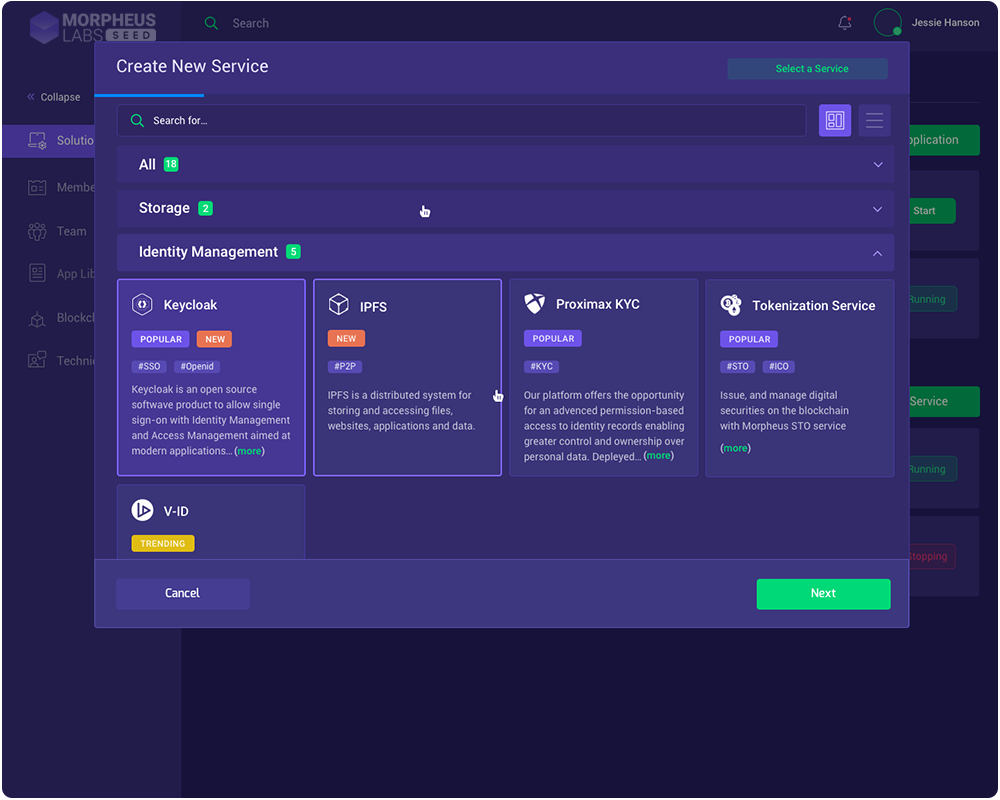 Enterprises can utilize integrated platform services to make complex applications into viable businesses with ease. There is support for a diverse range of service types like distributed storage, databases, integration, digital assets, and key management. The services for enterprises can change conventional perspectives and boost organizational operations.
This feature is essential for collaborative development. For businesses that prefer to outsource an IT/Dev team, you can share a project and connect with an external organization on the platform. Organizations can leverage this new enhancement to conduct training workshops and hackathons as well.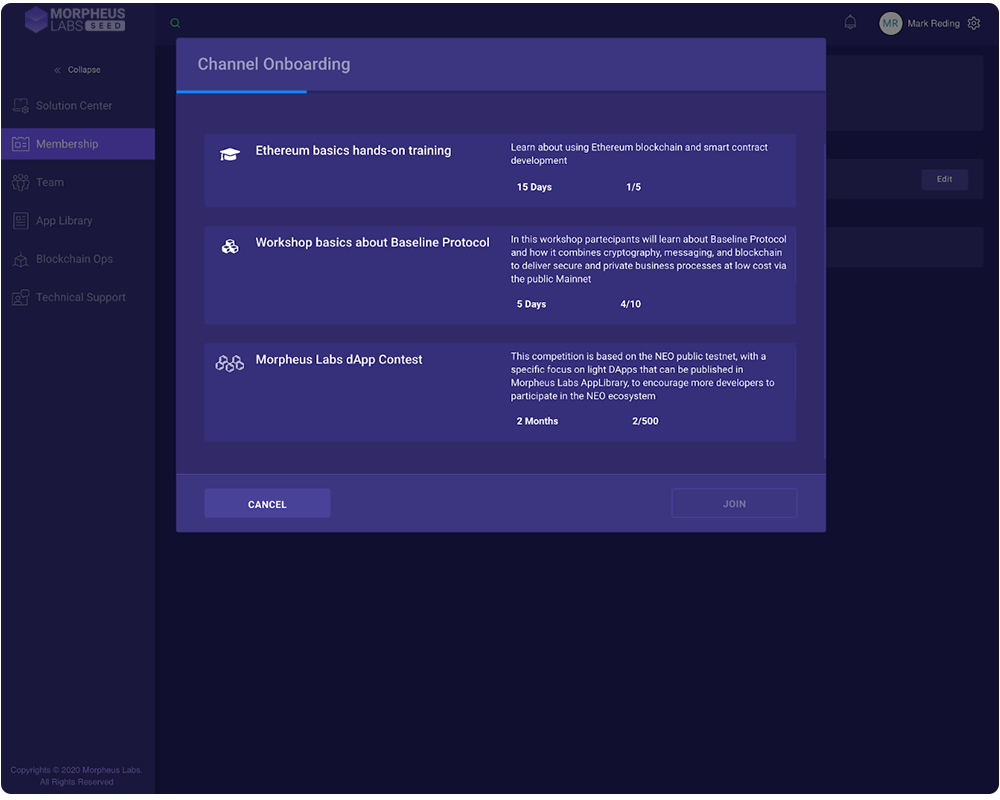 Learn about the upcoming events organized by Morpheus Labs and its partners, such as DApp competitions, workshops, and training courses across the globe.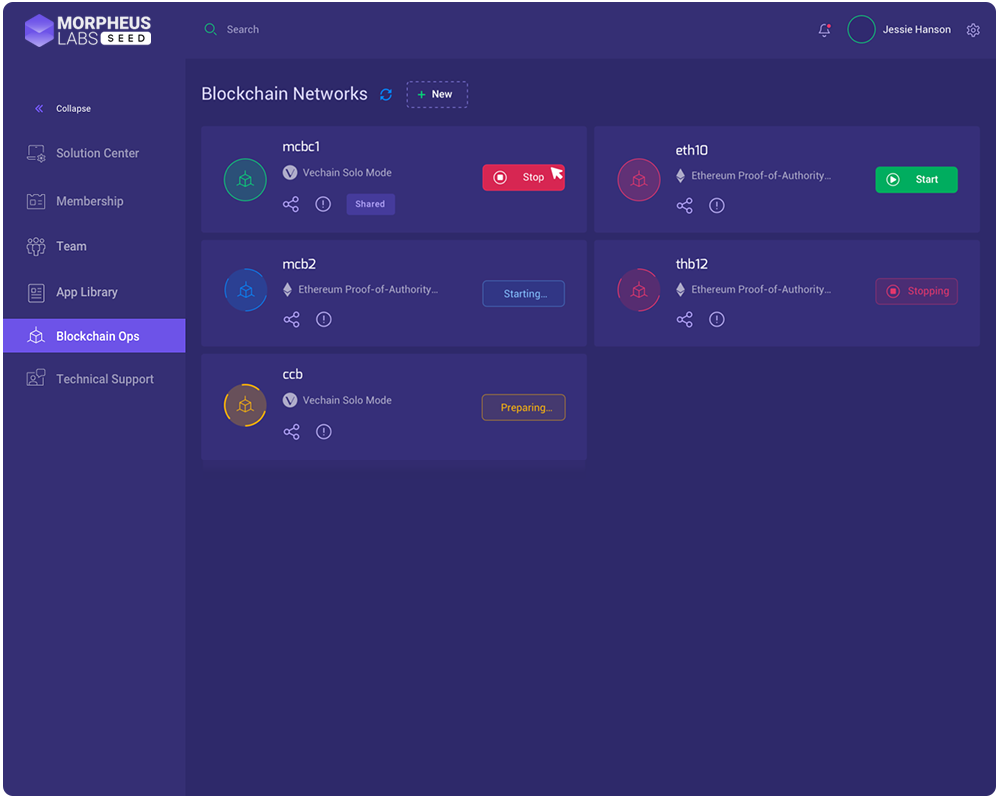 Manage different blockchain protocols easily. Save the hassle of tedious blockchain environment setup. Link up your workspaces directly to blockchains from BlockchainOps, or even to external blockchain networks. Nine integrated blockchains like Ethereum, Hyperledger, Multichain, NEO, Vechain, Waves, ICON, Fusion and NEM to select from. Multiple blockchains give you fallback options should one blockchain not satisfy your business needs. Developers can easily integrate essential blockchain network information with their code on the workspace.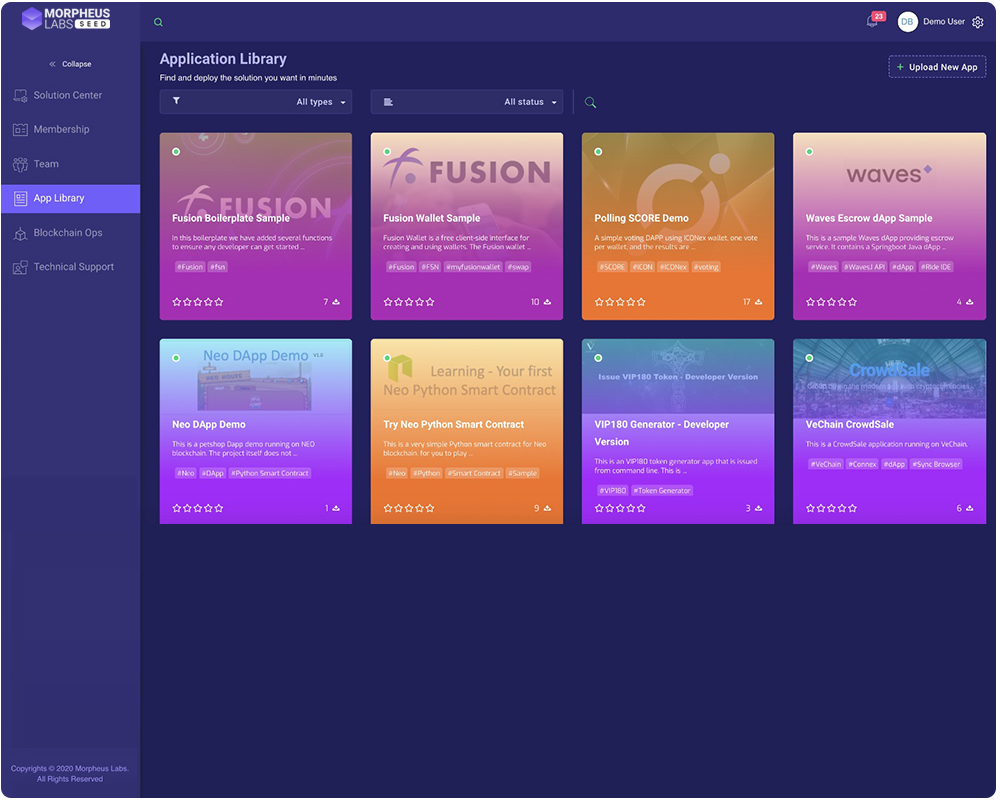 Get useful resources with our Application Library! Get access and download the code of a wide range of DApps to your Repository. Build on code that has been thoroughly tested by others to suit your specific needs. Developers get the smart contract-based incentive when they curate and publish their applications, which leads to an opportunity to commercialize and become a use case.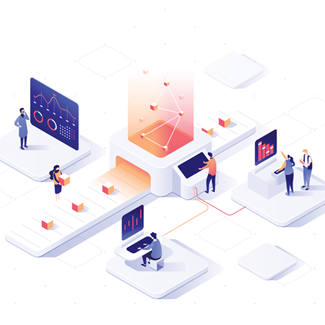 Ready to Build Your First Web3 App?
Get Started With The Industry's Best DApp Prototyping Platform! Choose from a wide array of Blockchains, Cloud Services and more with Morpheus Labs SEED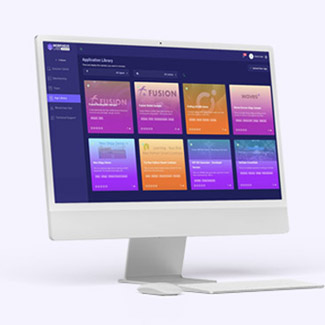 Check out our dAPP Library
Jump start Dapp customisation with our wide range of solutions available, contributed by our partners and users.
"Empowering, educating people & increase adoption of blockchain"
Chuang Pei-Han –
Morpheus Labs CEO
With Morpheus Labs Seed, Huawei is well poised to offer a suite of offerings to companies globally who wish to adopt Blockchain technology into their inventory or system

Mr. Daniel Zhou
President of Cloud APAC, Huawei
We are pleased to work with Morpheus Labs to promote the adoption of various digital technologies, including eKYC, mobile security, content security, … mobile application development, and blockchain security, providing effective solutions and experiences in this critical space.
Read more
Derrick Loi
General Manager, International Business, Digital Technology of Ant Group
Morpheus Labs offers a diverse range of exceptional web3 products. We firmly believe that by combining PWK with Morpheus SEED's extensive selection of Web3 solutions … and components, we can effectively address the growing demand for web3-based Metaverse solution development.
Read more
Hajime Tabata
CEP of JP GAMES
The Templated Solution and Collective Development Environment (CDE) from Morpheus Labs' suite of solutions catalyzed our operations. The standardized framework of the … Templated Solution expedited implementation, while CDE enhanced the speed and efficiency of our development. These features were key to the development of staynex's groundbreaking room check-in process that employs NFT passes, offering benefits like annual stays and loyalty program rewards at considerable discounts. Partnering with Morpheus Labs facilitated a seamless and rapid transformation, empowering us to promptly deliver innovative solutions to the market.
Read more
Bernard Lau
CEO and Co-Founder of Staynex
Morpheus Labs Seed enables you to rapidly build blockchain applications with ease at fractional cost and time. This has been exactly what we needed. With its proprietary … platform, Morpheus Labs Seed (a low-code web3 development tool), we can transform from a web2 to web3 faster and safer. Some features we will use to develop the ecosystem include per-built solution templates for the NFT marketplace, a collaborative development environment for us to quickly build, test, launch and manage the game aggregation and tournament platform with Web3-enabled features.
Read more
Andy Koh
CEO of GEMS Esports 3.0 Platform
With Morpheus Labs Seed, we are able to bridge the gap between tech and non-tech users by using their ML SEED platform which is a low-code development platform

Thomas Yeoh
Director for Corporate Development at Phillip Securities Pte Ltd
Morpheus Labs Seed is the very best Web3.0 development Platform, it helps in the rapid and simplified blockchain development of Sleep Future. And provides a seamless … ecosystem integration with blockchain protocols and advise us on cost-effective token launch and GameFi solutions.
Read more
Jimmy Goh
Founder, Chairman and Group CEO of SleepFuture
Morpheus Labs Seed allows MLH workshop participants to breeze through the setup and jumpstart fast into doing what's important; learning to build on ICON.

Scott Smiley
Co-Founder of ICX Station
Morpheus Labs Seed makes it easy to start building applications on a number of different chains. Such platforms will be among the main driving forces behind … business adoption of blockchain and Web3.0.
Read more
Mr. Péter Garamvölgyi
President of Tsinghua International Blockchain Association (TIBA)
Morpheus Labs Seed helps to save developers a lot of time, I do not have to integrate or maintain the platform components on my own. The ongoing enhancements of the … platform features give us new opportunities to find the best solution to the customer's requests and let us interoperate as well with already in place applications.
Read more
Ms. Jana Bulkin
Lecturer of Munich University of Applied Science
Morpheus Labs Seed reduces the time-to-market of our blockchain solutions, which will be developed at a lower cost, as well as reduces delivery risk, or compatibility … issues with various tools and services.
Read more
Shyam Mamidi
Director at Natsoft Corporation
A security mechanism for running separating programs to prevent system failures and/or software vulnerabilities from spreading, is proven to be extremely … flexible and powerful for VMC to brand out to the different metaverse solutions.
Read more
Mr. Abhayanand Singh
CEO and co-founder of Vistas Media Capital
Check Out The Latest News & Happenings at Morpheus Labs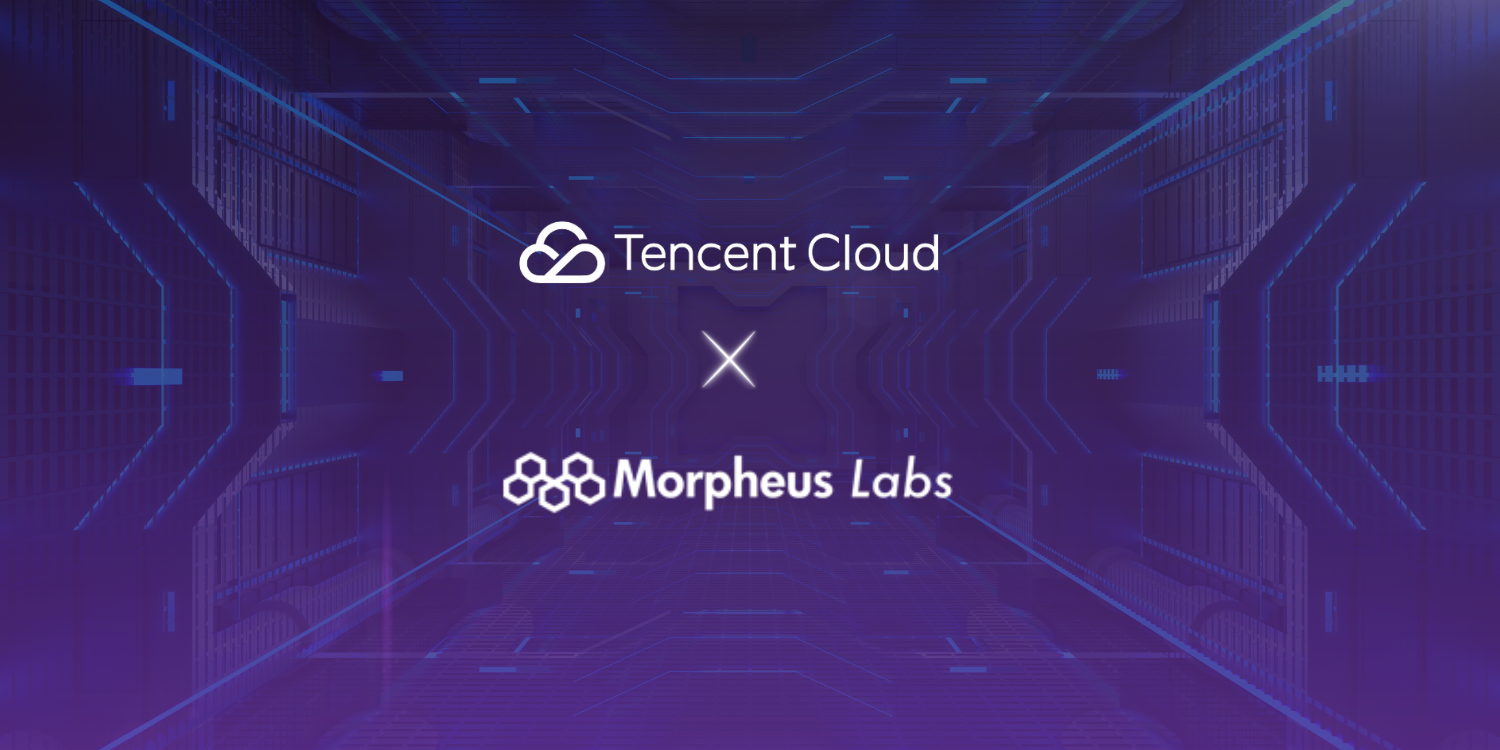 Morpheus Labs Joins Forces with Tencent Cloud to Drive Web3 Gaming and Metaverse Innovation in Asia-Pacific Region